Need a quote for your next project?
Use our online quoting engine to request your bespoke aluminium door price today!
Get a quote
Aluminium Doors Buckinghamshire
Here at Bergson & Eaton, we offer our incredible range of aluminium doors for homeowners in Buckinghamshire, delivering an unmatched home improvement solution that grants improved security, style and performance all in one.

Trust in a local expert within the home improvements industry and an unsurpassed range of aluminium doors that will continue to perform for many years following its initial installation. To find out more, simply get in touch with our experienced team today, and a member will be in touch with you shortly.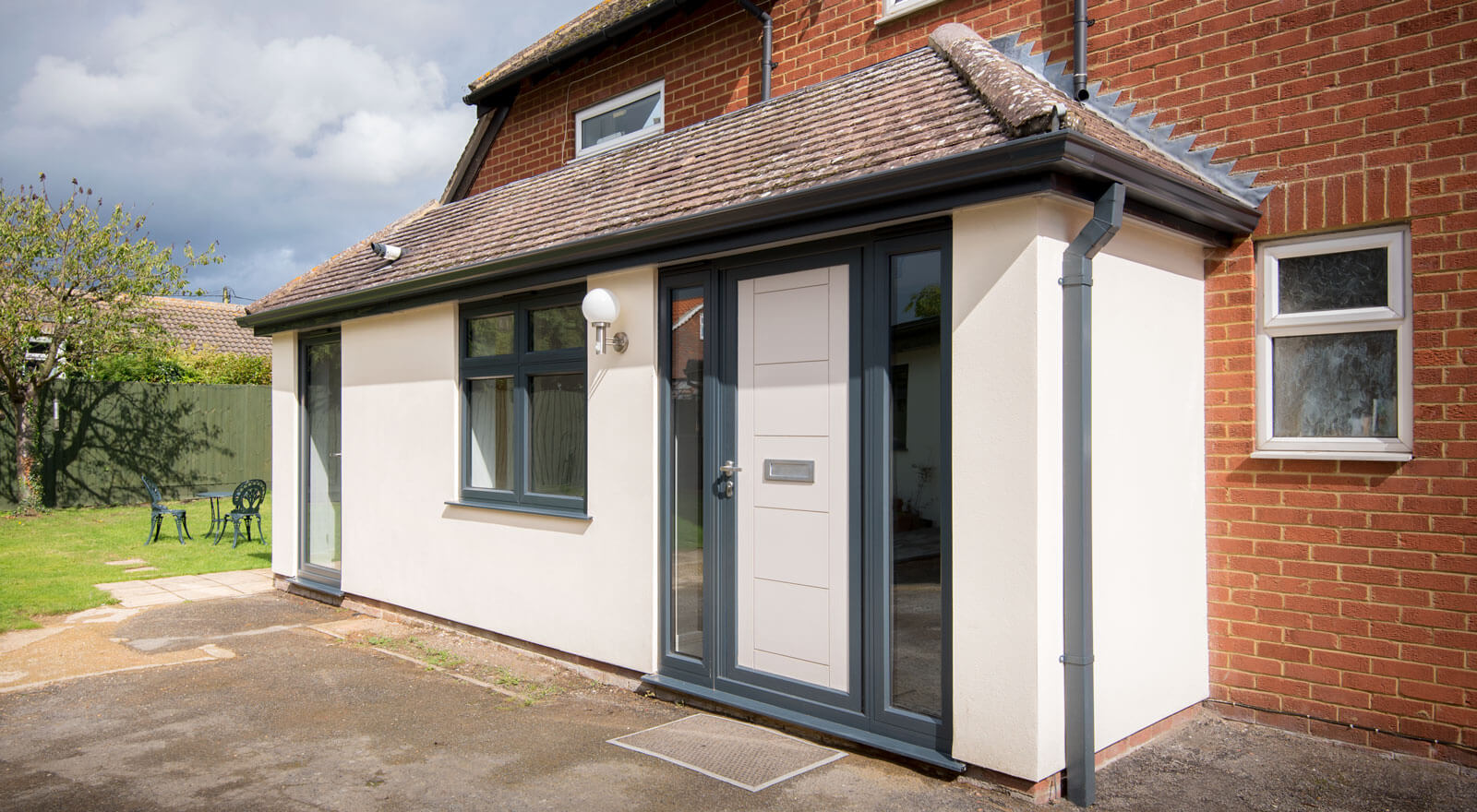 Contact Us
We offer a vast range of differing aluminium door styles to match every occasion and homeowner. From aluminium bifold doors, aluminium patio doors to aluminium entrance doors, whatever your choice, we here at Bergson & Eaton can realise your home project dream with ease. Click below and explore our incredible range to see for yourself.
Aluminium Bifold Doors
Aluminium French Doors
Aluminium Patio Doors
Aluminium Entrance Doors
Aluminium Garden Doors
Aluminium Residential Doors
Transform your front entrance with a high performing and sleek aluminium door profile that is sure to be the envy of neighbours and onlookers alike. Enjoy a modern twist for your home as you begin to benefit from a wide range of practical performance enhancements that will no doubt increase your quality of life at home.
Aluminium French and Patio Doors
Our range of aluminium French and patio doors offer a timeless style to your back garden whilst delivering a modern and transformative home improvement solution that can usher a wide range of transformative benefits, including increased ventilation, natural illumination and thermal performance.
Tailored Design
Benefit from a highly customisable aluminium door that can easily match your exact design specifications and personal taste. We believe in offering our valued customers unique home improvement solutions for a final product that homeowners can truly call their own whilst seamlessly matching their existing architecture and aesthetics.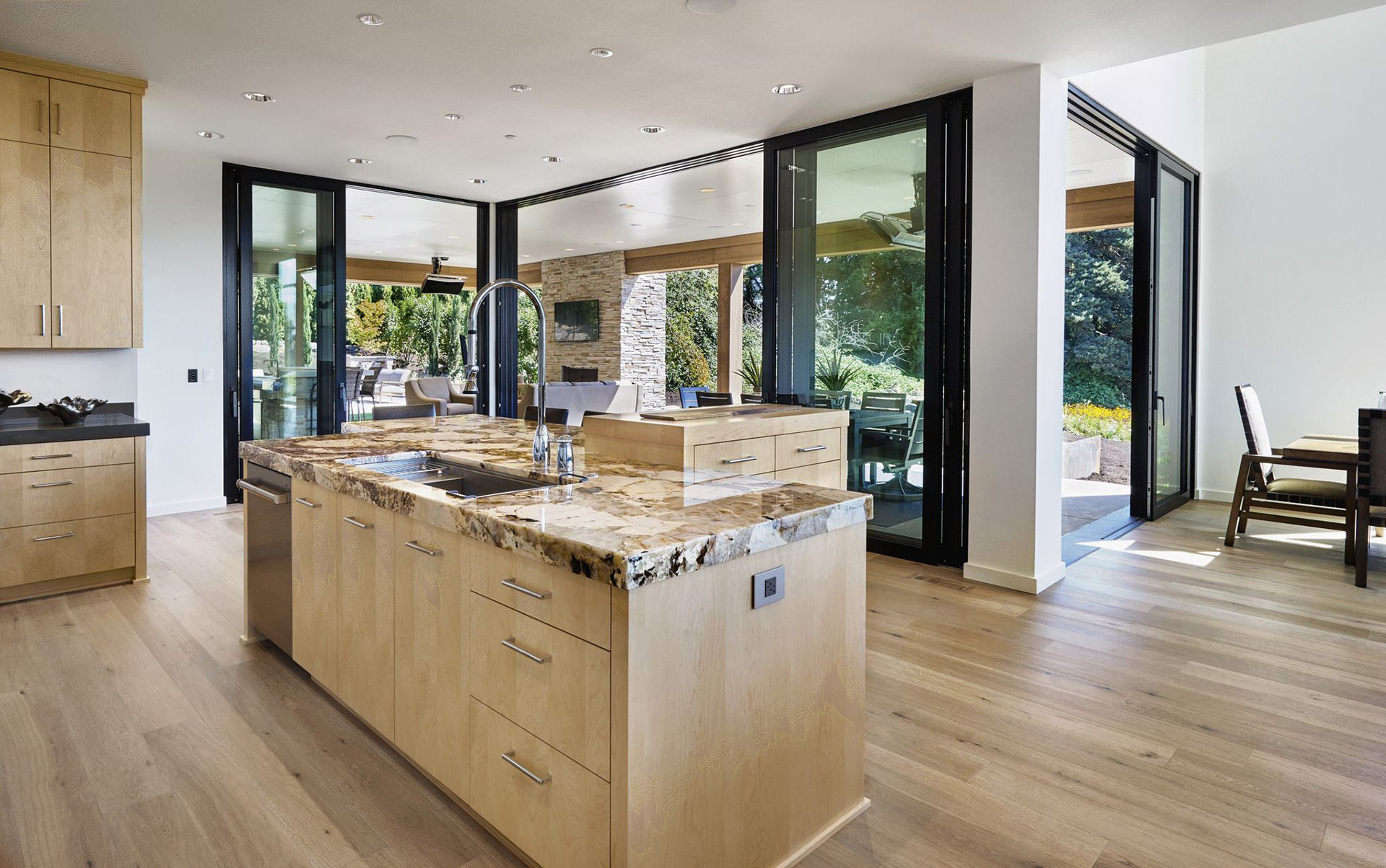 Robust Aluminium Doors
Ensure that your Buckinghamshire home is sufficiently secure against any possible external threat, including the very worst of the natural elements and potential home invaders. Invest in a home improvement solution that utilises multipoint locks, robust hinges and exceptional durable aluminium as a building material. Our range of aluminium doors will act as a secure barrier, ensuring both you and your loved one's safety no matter what's outside.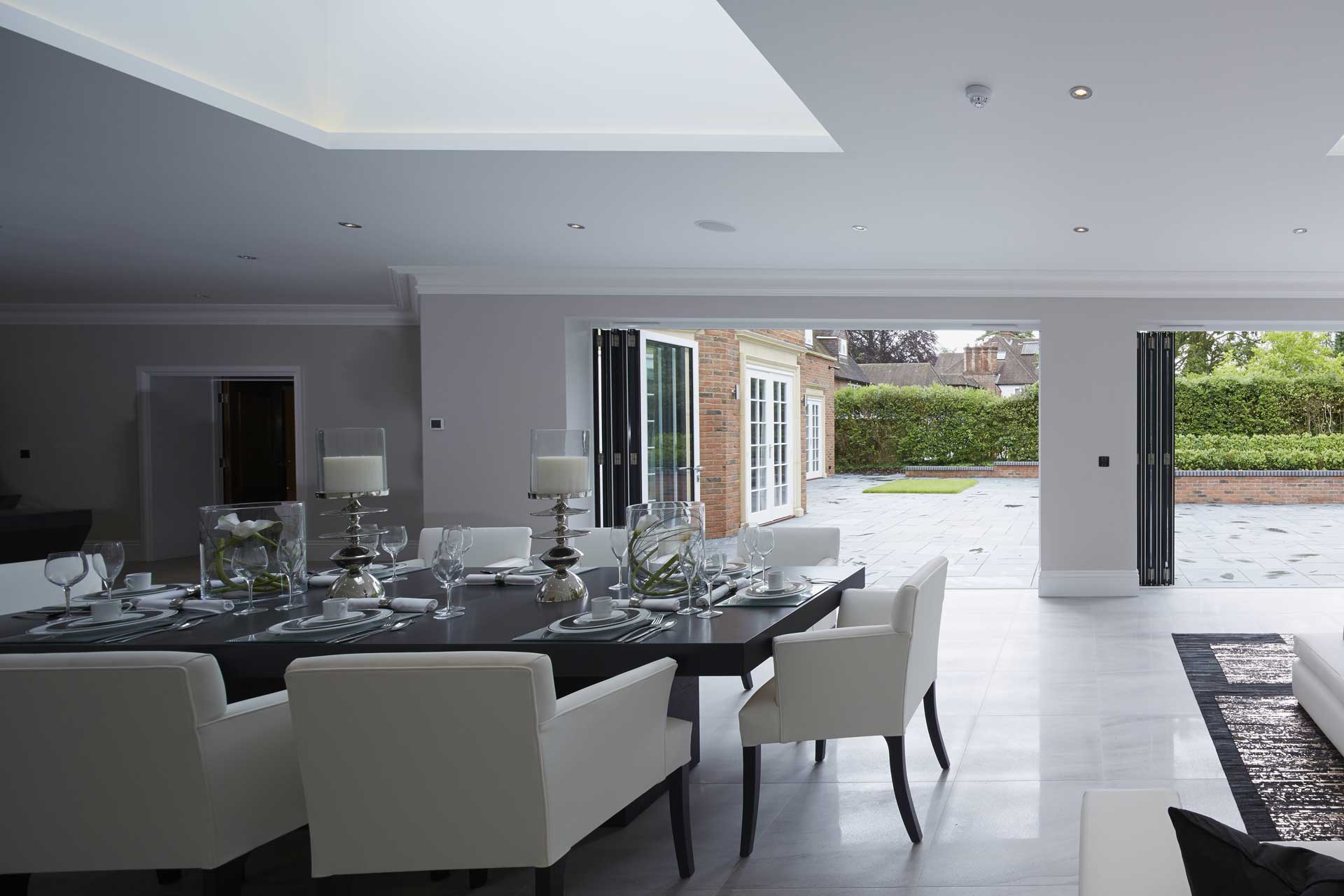 Thermal Performance
Benefit from a home improvement solution that delivers unmatched thermal performance. This is achieved by utilising a wide range of thermally efficient features that ensures a consistent influx of warmth and cosiness no matter the weather outside. Benefit from the insulative properties of aluminium, an insulating core and standard fitted double glazing for consistent thermal performance with Bergson & Eaton.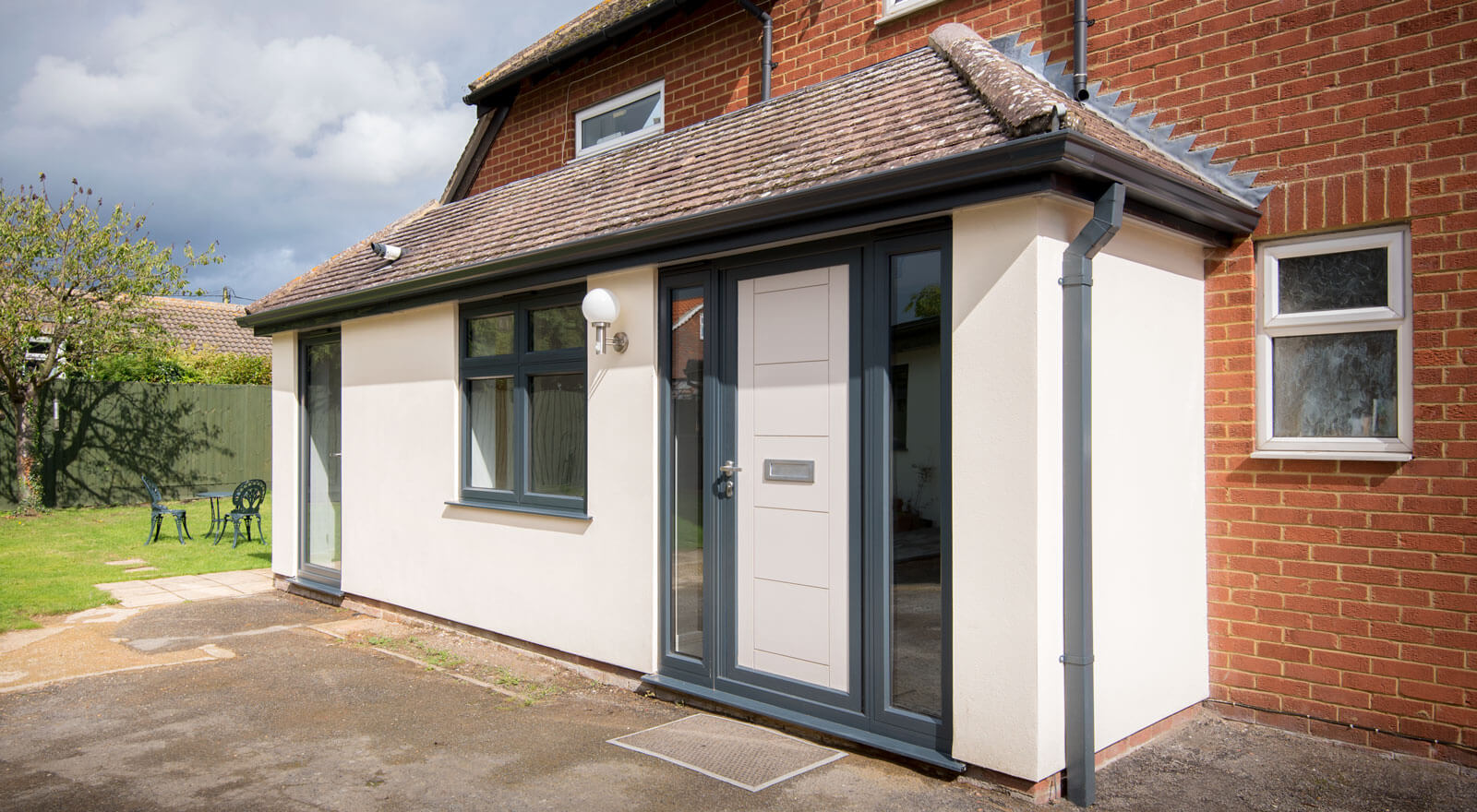 Aluminium Bifold Door Prices Buckinghamshire
Upgrade your Buckinghamshire home with our stunning range of aluminium doors. Benefit from enhanced energy efficiency, weather performance and design. Use our pricing engine to request your free no-obligation quote. Simply enter your design of choice and house dimensions, and we will get back to you with a bespoke estimate.

We understand that you may have some questions for us about our aluminium door range. Send us your queries through our online contact form, and we will get back to you as soon as possible. If you prefer to speak with someone directly, give us a call on 01296 415 251. We look forward to hearing from you and designing your new doors together for your home.


START YOUR QUOTE
Aluminium Door Prices Online
If you're interested in getting a price for a set of aluminium doors, then get started on an online quote today. It only takes a few minutes.
Get a quote