Ready to start your next project?
Contact us today to request a secondary glazing quote. We can provide no obligation prices on this service.
Get a Quote
Secondary Glazing
We offer a secondary glazing service to those right across Aylesbury, Buckinghamshire, Oxfordshire and Hertfordshire. We have installed secondary glazed units into homes in Tring, Beaconsfield, London, the Chalfonts and Oxford. Our coverage is expansive and ever growing.

If you're looking for a cost effective way of renovating older windows, our secondary glazing service is the answer. You can rely on our expertise to install these second units, as we've served the local counties for well over four decades now. We're the experts for the region.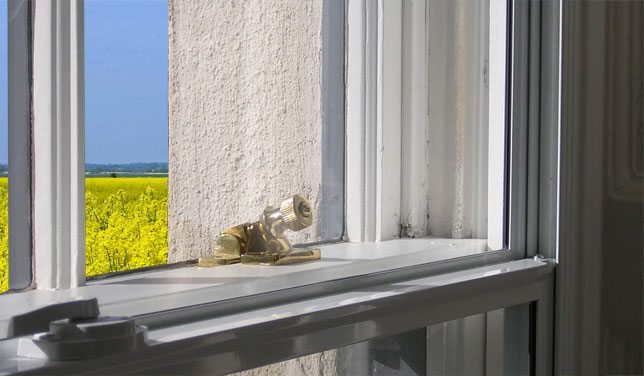 Contact Us
What is Secondary Glazing?
Secondary glazing involves fitting a second 'window' to the internal side of an existing system. A sleek, slimline layer, secondary glazed units are almost undetectable once installed. However, they can make a significant difference to the overall performance of a window.
The systems we offer use high quality Pilkington glass and are sourced from industry leaders Roseview. Their Incarnation system comes with an aluminium framework and is especially designed for use in original sliding sash windows.
Why Choose Secondary Glazing?
Secondary glazing offers a wide variety of benefits. It allows you to maintain the original sliding sash windows you have fitted without having to put up with subpar performance levels. You can enjoy better standards of thermal efficiency and soundproofing.
The secondary glazing we offer is designed to be compliant with the strict regulations of conservation areas. If you're struggling to find the right windows and live in a Listed Building, choosing to instead upgrade your existing systems with secondary glazing is a great alternative.
Pilkington quality glass
Ten year guarantee
Acoustic foam fitted as standard
4mm toughened glass
Available in any RAL colour
Options for additional thermal upgrades
Improved Thermal Efficiency
An immediate benefit of secondary glazing is the improved energy efficiency. By adding a second 'window' onto your existing system, you provide an additional layer of thermally retentive glass. This can help keep an older property at a more naturally comfortable temperature in winter.
For this service, we only use Pilkington K glass. Not only is it engineered to trap heat within the room, but it also prevents excess thermal transfer in summer. This prevents rooms in your home from becoming overly stuffy, wherever you live in relation to us in Aylesbury.
Secondary glazing is much more cost effective than re-glazing existing sliding sash windows or replacing them altogether. Despite this, you could still potentially save month on month on your heating bills. Less energy could be needed to heat individual rooms through.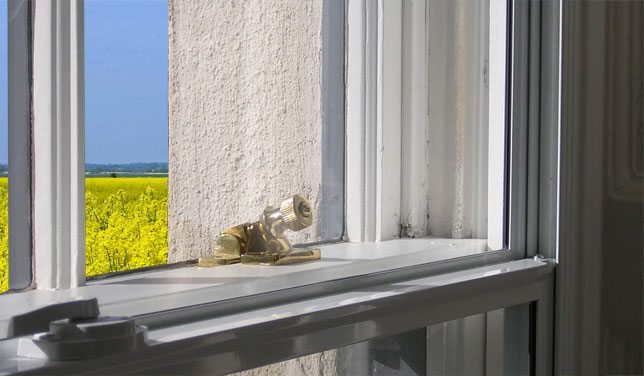 Soundproof Secondary Glazing
If you have original, single glazed windows, poor soundproofing could be a daily issue. If you live in a more urban area, you may be constantly disturbed by passers-by. You could be compromising on home comfort and privacy or even getting a worse night's sleep.
By investing in our secondary glazing, those could all be problems of the past. Our bespoke units come fitted with an innovative acoustic foam. This helps to drastically improve the quality of soundproofing of your existing sash windows.
In fact, you could enjoy noise reduction of up to 75% by investing in our secondary glazing service. This is better than you'd get with many brand new double glazed windows. You can fully disconnect from outside noise, even in the busiest periods.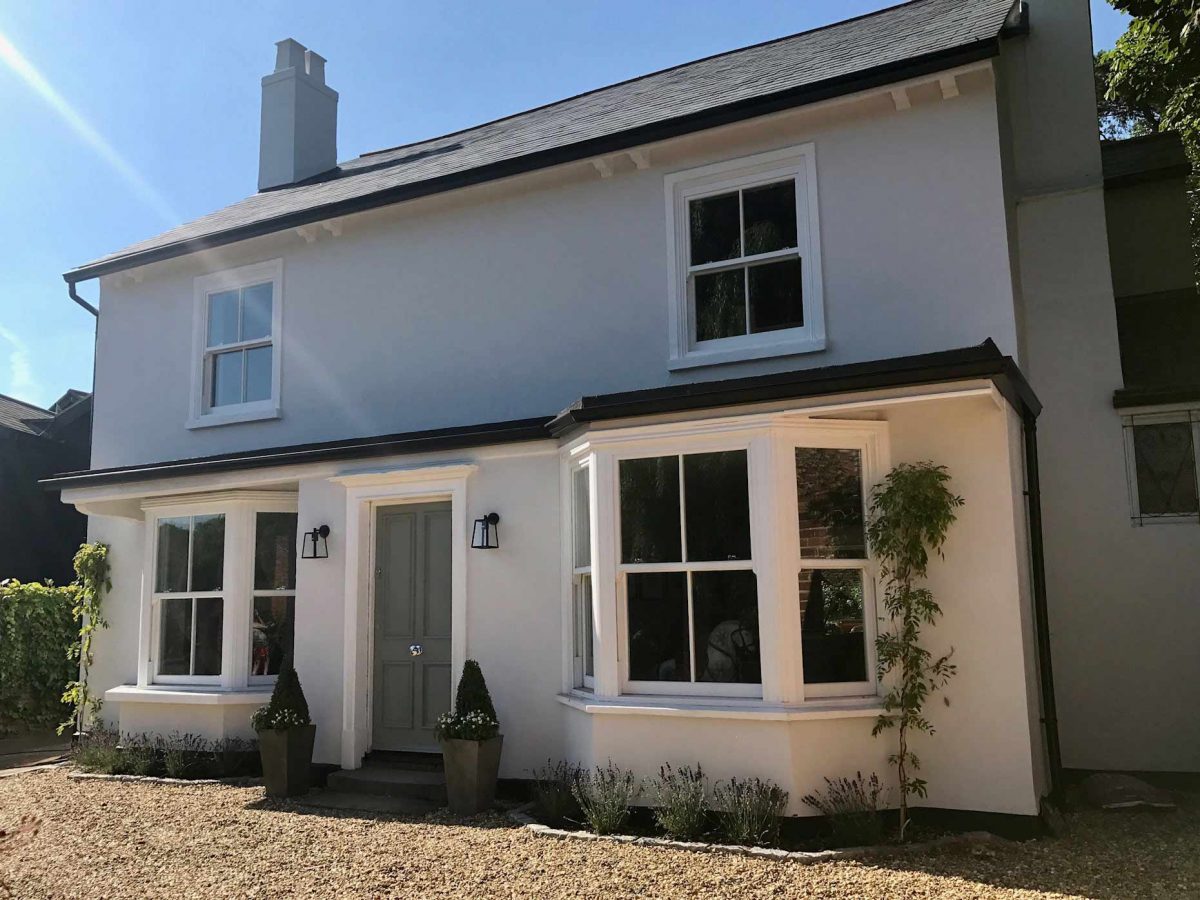 Fully Bespoke Secondary Glazing
The secondary glazed units we install here at Bergson & Eaton are always made to order. From our 45+ years of service, we truly understand the value of bespoke home improvements. For that reason, we'll never offer 'off the shelf' products, secondary glazing included.
You can select from hundreds of RAL colour finishes and authentic woodgrains for the framework. You're sure to find the perfect shade for your secondary glazed unit, whether you want it to match the original framework or if you'd prefer to add a splash of colour.
Our supply chains additionally offer a range of practical upgrades for you to choose from as well. This includes arches, rakes and other shapes to create a more authentic appearance. Contact us today to find out what options would work for your home.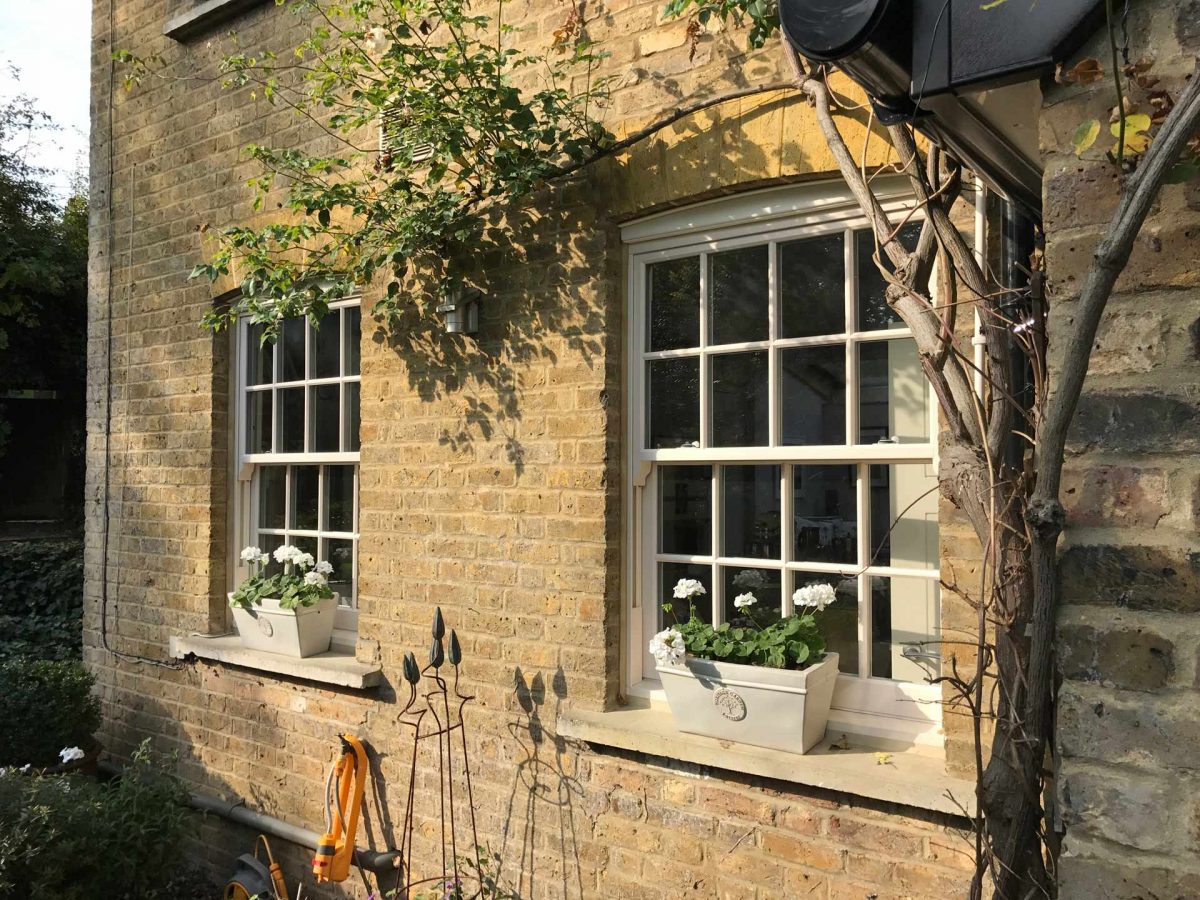 Secondary Glazing Prices Aylesbury & Buckinghamshire
If you're interested in a project involving secondary glazing, get in touch now. We can call you back to discuss your renovations and pencil you in for a consultation. We'll be happy to provide quotes and to guide you through the entire process at our Aylesbury showroom.

We also have an online quoting engine right here on our website. If you're also interested in getting a price for brand new windows, you can receive an accurate price on any device. Get started today, whatever style of double glazed window you're interested in.

REQUEST YOUR QUOTE
Secondary Glazing Window Prices Online
If you'd like to get a quote for a bespoke set of new windows, use our online engine today. It's completely free to get started.
Contact Us