Ready to start your next project?
Take the first step towards having one of our Victorian conservatories fitted to your home. Start an online quote with Bergson & Eaton.
Get a quote
Victorian Conservatories
Based in Aylesbury, we design and build Victorian conservatories for those in the surrounding areas. We cover extensive parts of Buckinghamshire, Oxfordshire and Hertfordshire, installing in Tring, Beaconsfield, the Chalfonts, Oxford and even London, to name but a few.

By choosing Bergson & Eaton, you'll select an installer that will design a bespoke Victorian conservatory for your home. You can rely on our accredited, locally recommended service. We've been operational for nearly 50 years, so we are the dependable name in this region.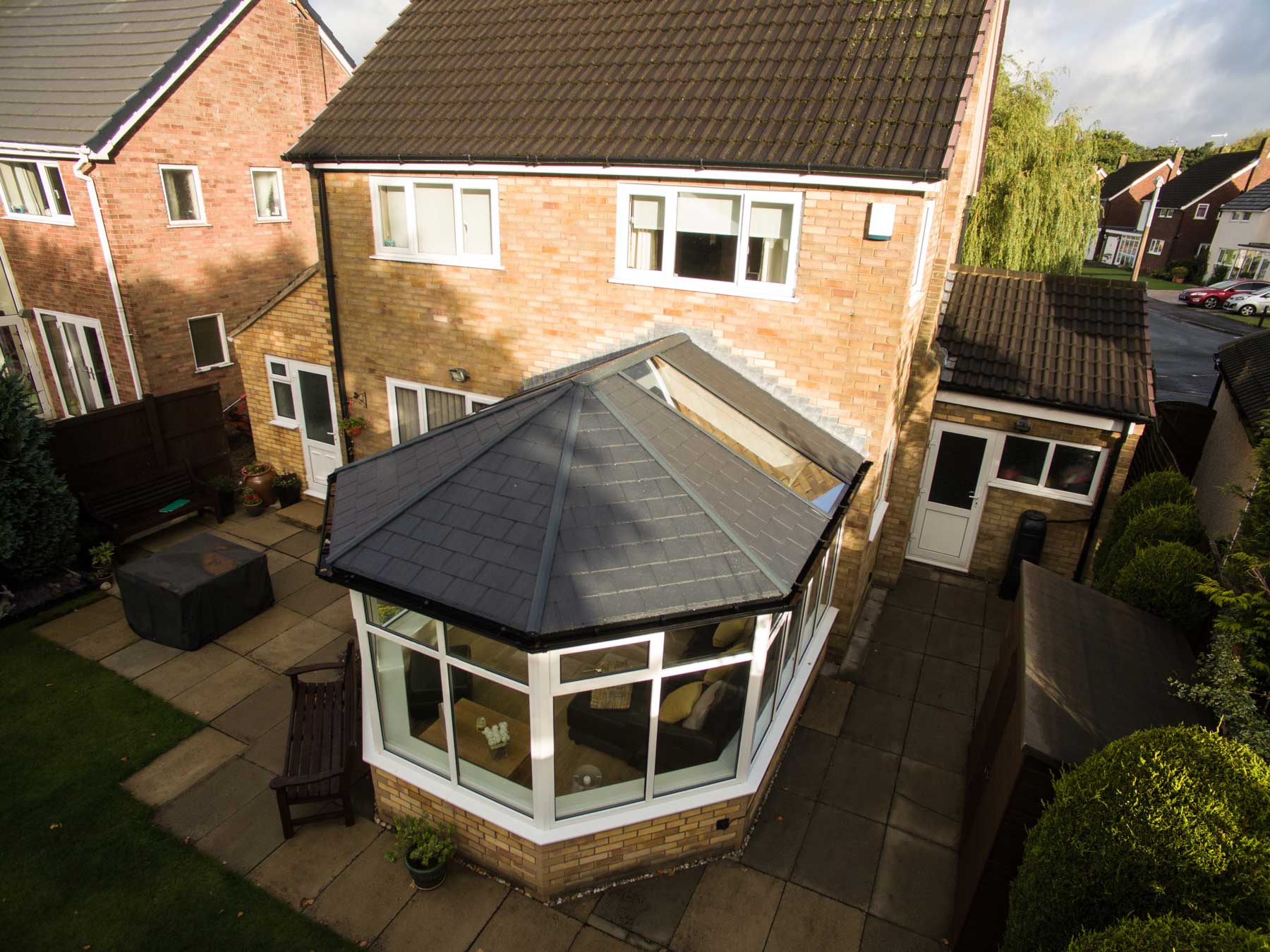 Contact Us
What are Victorian Conservatories?
Victorian conservatories are easily identified through their multi faceted design. Taking inspiration from the architecture of that period, Victorian conservatories are often angled at three or five defined points away from the back of your home. This creates a bayfront.
As with our other conservatories, the Victorian model is comprised of a dwarf brick wall that supports expansive areas of glazing. These conservatory extensions can then be fitted with a glass, tiled or solid roof system, depending on your tastes.
Why Choose a Victorian Conservatory?
The design of Victorian conservatories offers much more than just visual appeal. The angled facets are used to allow the maximum amount of light to filter in. As with a set of bay windows, there is a greater chance of sunlight being able to refract into the room.
Victorian conservatories are often bright, warm and welcoming social spaces as a result. They are great for allowing your home to feel seamlessly connected to your garden. Victorian extensions can be used for a wide range of purposes, including as a dining room or a lounge.
Ultraframe bespoke roof systems as standard
Guaranteed for ten years
Great soundproofing
Weather tested structures
Made to measure designs for your home
Fully Weatherproof
Our modern Victorian conservatories provide complete peace of mind regarding weatherproofing. Unlike the extensions of old, they are never prone to leaking, damp or misted glazing. You're safe, no matter how extreme the conditions are outside.
All of Ultraframe's conservatory roof systems are strictly weather vetted. They are engineered to the predicted conditions of your exact postcode, using innovative NASA satellite data. They can withstand hurricane grade winds and even the most torrential rainfall.
If weather conditions are bad, you'll also be reassured by the standard of soundproofing our Victorian conservatories offer. When rain is heavy, and winds are harsh, you can still comfortably enjoy conversation with friends and family in your new extension.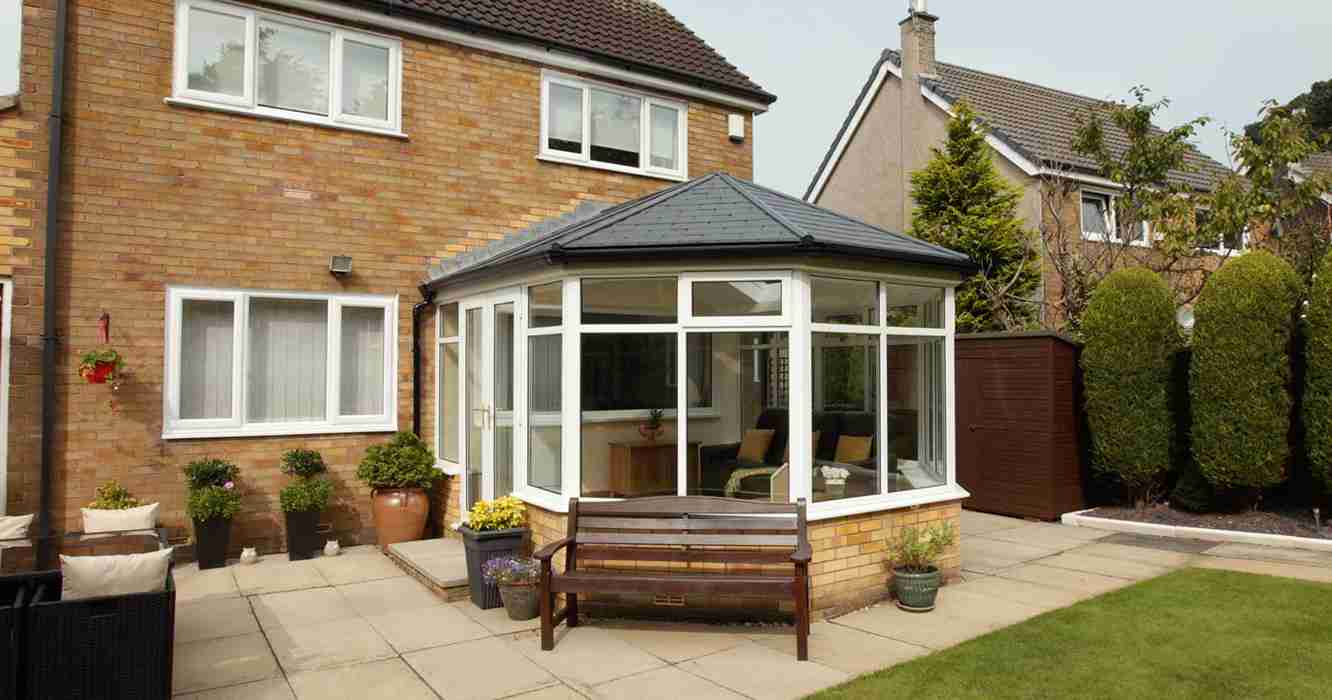 Comfortable, Stable Temperatures
Inconsistent thermal efficiency is a problem of the past with our Victorian conservatories. You'll never deal with the age old problem of a conservatory that is too warm to enjoy in summer and freezing cold during the autumn and winter months.
Energy efficient roofs are able to achieve U-values as low as 0.13 W/m2K, which is around ten times better than the average double glazed window. During the colder seasons, our Victorian conservatories will remain at a stable temperature, never requiring excess energy to warm through.
Innovative roofline components and additional ventilation prevent our Victorian conservatories from becoming stuffy. When temperatures soar, you'll never be bothered by condensation or forced to leave windows and doors open.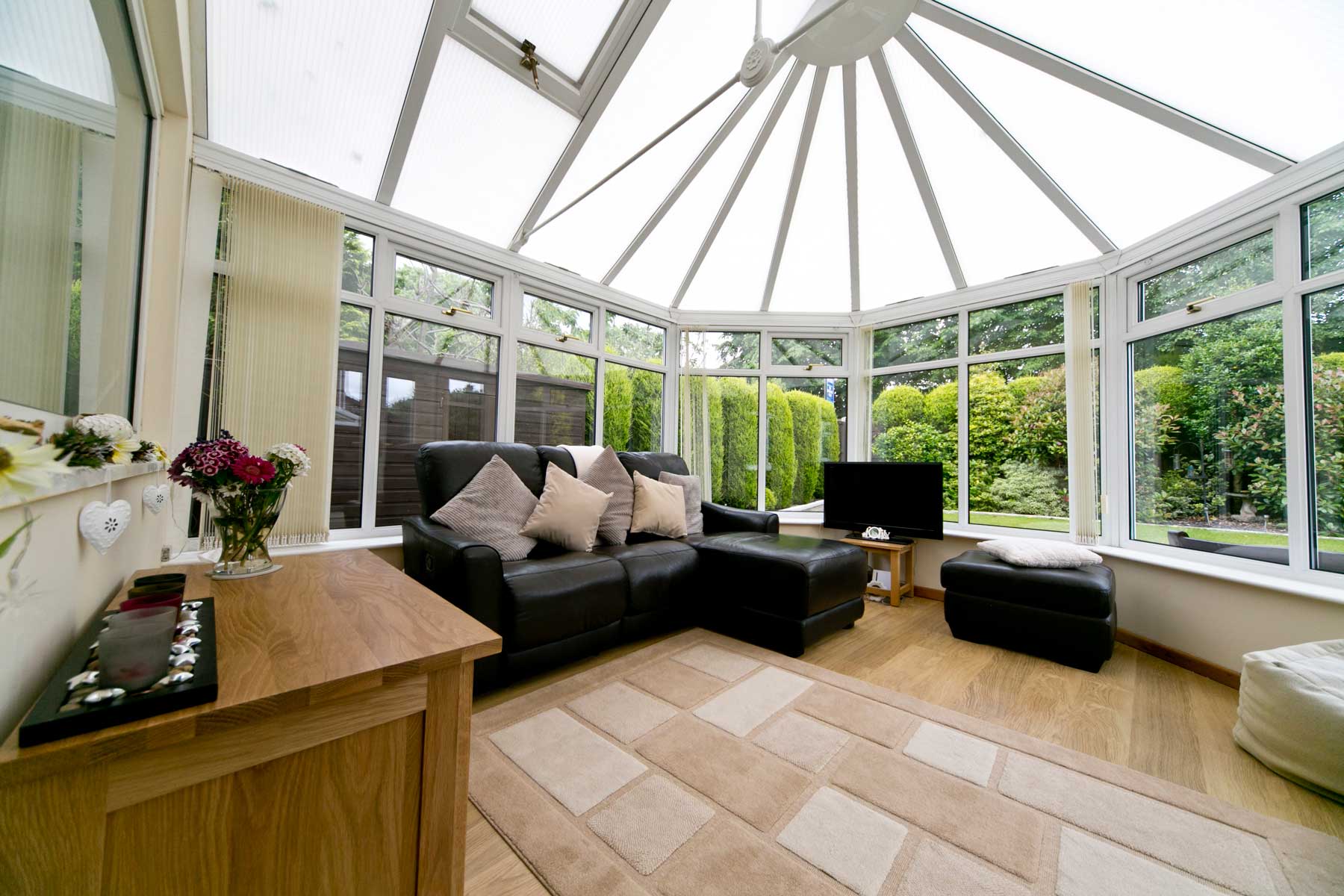 Made to Measure Conservatories
Choose Bergson & Eaton for Victorian conservatories, and gain customisation control. We never try and box you into home renovations you don't love or simply offer the most profitable upgrades. We purely aim to make your dream visions a reality.
You can select from both uPVC and aluminium frameworks for your new Victorian conservatory, colour customising either as you desire. You can then select from Ultraframe's portfolio of innovative roof systems, choosing the best for your home's overall style.
We offer a full design service and implement a turnkey process when building Victorian conservatories. Using an entirely in-house team, we'll help complete a full interior design as well, adding light features and complete electrical work where needed.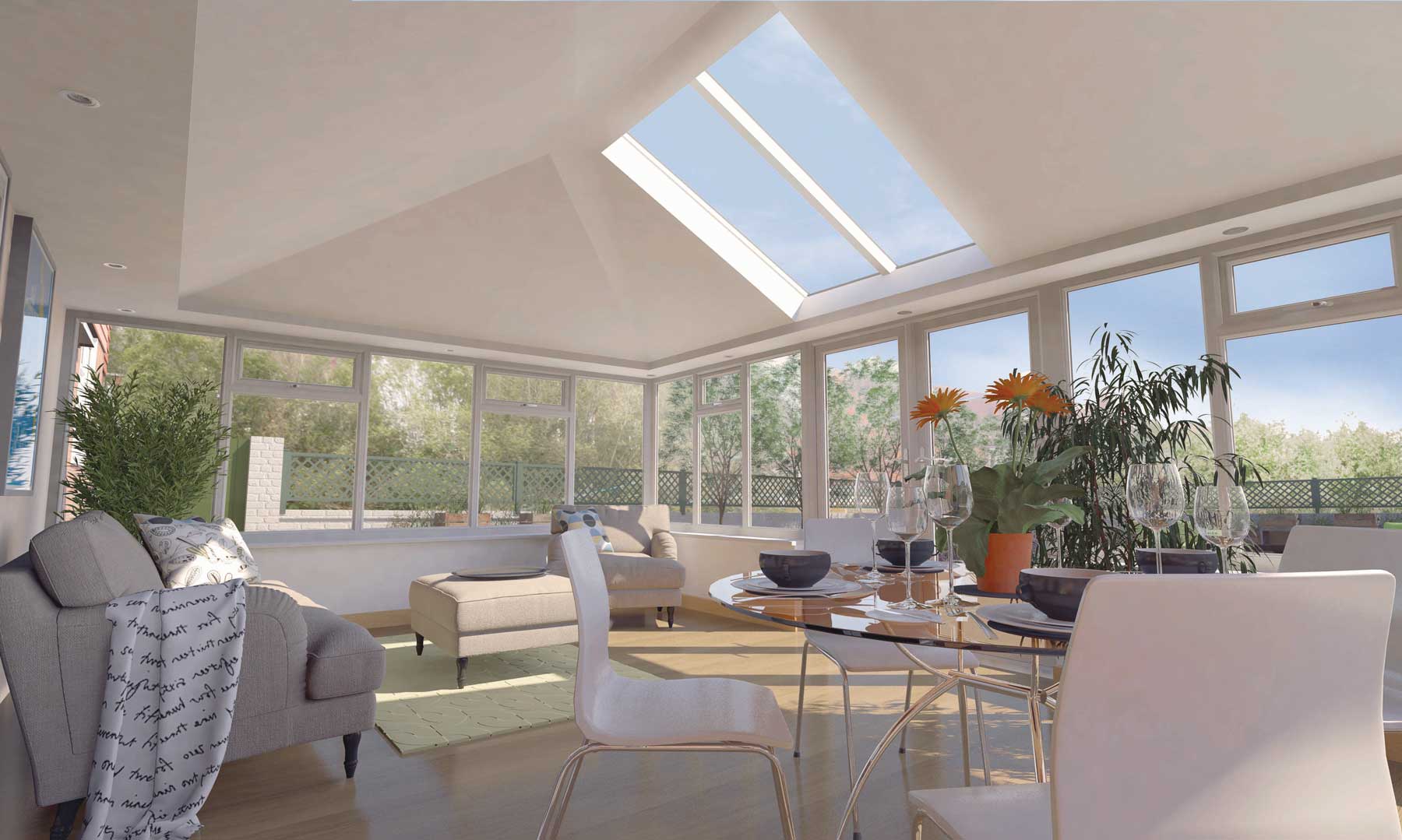 Victorian Conservatory Prices Aylesbury & Buckinghamshire
We provide free estimated quotes for Victorian conservatories right here on our website. Get started to begin your next home renovation project. Our quoting tool works on any device, making it incredibly easy to get a bespoke and estimated cost.

You are also encouraged to get in touch with our friendly team, to organise a face to face consultation. We operate in a state of the art showroom in Aylesbury, Buckinghamshire. We can use this time to fully explain our extensive design and installation process.

START YOUR QUOTE
Victorian Conservatory Prices Online
Use our online quoting engine to get a bespoke quote for one of our Victorian conservatories. It only takes a matter of minutes.
Get a quote