Ready to start your next project?
Take the first step towards a bespoke solid conservatory roof with an online quote. You can get accurate prices online with Bergson & Eaton.
Get a quote
Solid Conservatory Roofs
Bergson & Eaton install solid conservatory roofs in Aylesbury, Tring, Beaconsfield, Oxford, the Chalfonts, London and the other surrounding areas near Buckinghamshire, Oxfordshire and Hertfordshire. We cover one of the largest areas of any local installer.

Having been operational since 1972, we bring centuries of collective experience to every installation. Whatever style of conservatory, in whatever age of the house, our team are familiar. You should never compromise when renovating your home. Choose Bergson & Eaton.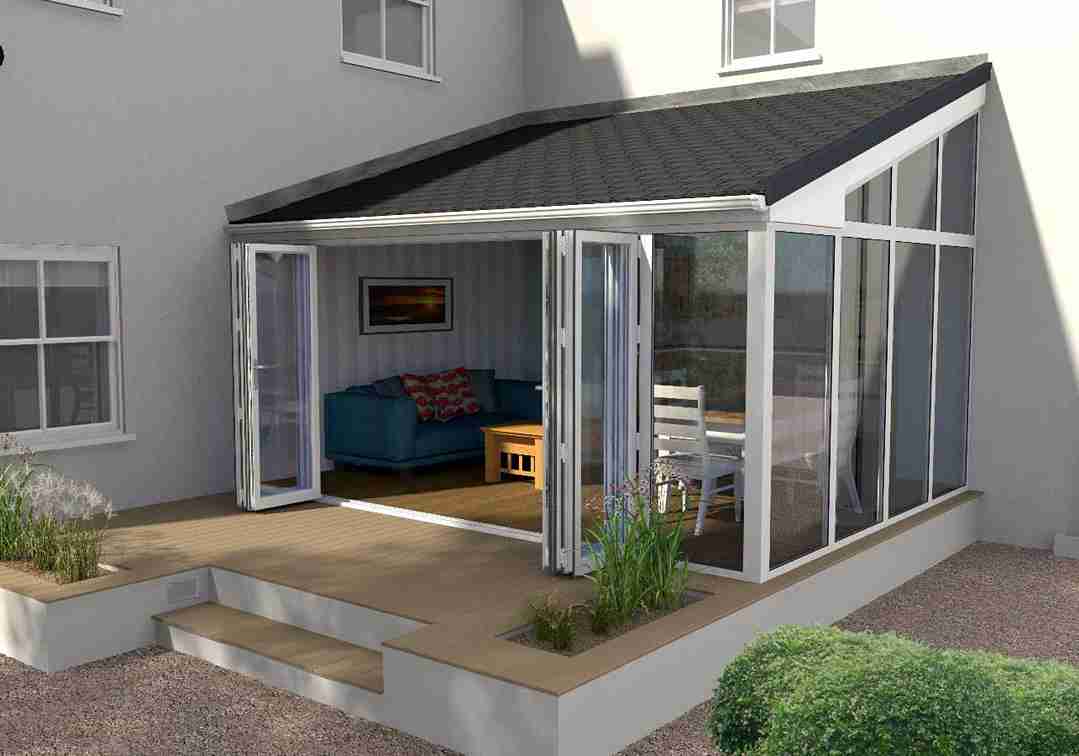 Contact Us
What are Solid Conservatory Roofs?
These conservatory roof systems are distinguished through the use of contemporary, solid panels. These panels are fitted alongside full length glazing to the roof of almost any style of extension. Solid conservatory roofs are great for achieving a homely feel from the social space.
We use the Livinroof system for our solid conservatory roofs. A leading product from the market's preferred source, Ultraframe, you can rely on these roofs. They come with innovative features which enhance thermal efficiency, soundproofing and weatherproofing.
Why Choose a Replacement Roof?
Upgrading an old polycarbonate system to one of our solid conservatory roofs is a great idea. Retrofitting a new roof can drastically improve heat retention, while the eye catching design of these solid roofs can enhance visual appeal.
Replacing your existing roof is almost always the more cost effective option when compared with having a new extension fitted. Our solid conservatory roofs are also incredibly lightweight, making them perfect for fitting onto older extensions.
­Bespoke components sourced from Ultraframe
Outstanding thermal retention properties
Ten year guaranteed as standard
Low maintenance and long lasting
Compatible with any style of conservatory
Secure and weatherproof composition
Thermally Efficient Solid Conservatory Roofs
Solid conservatory roofs are designed to be incredibly energy efficient. In fact, they can attain U-values as low as just 0.16 W/m2K. This makes the Livinroof around ten times more thermally efficient than the average double glazed window or door.
Even when fitted to an older extension, our solid conservatory roofs can drastically improve thermal performance. During winter, your conservatory will sit at a more natural, stable temperature. You can enjoy the extension right through the year once again.
Whether you're looking to work from home, entertain guests or simply relax, our solid conservatory roofs will help. Insulated columns combine with ventilation properties to ensure our conservatories are neither too cold nor too warm.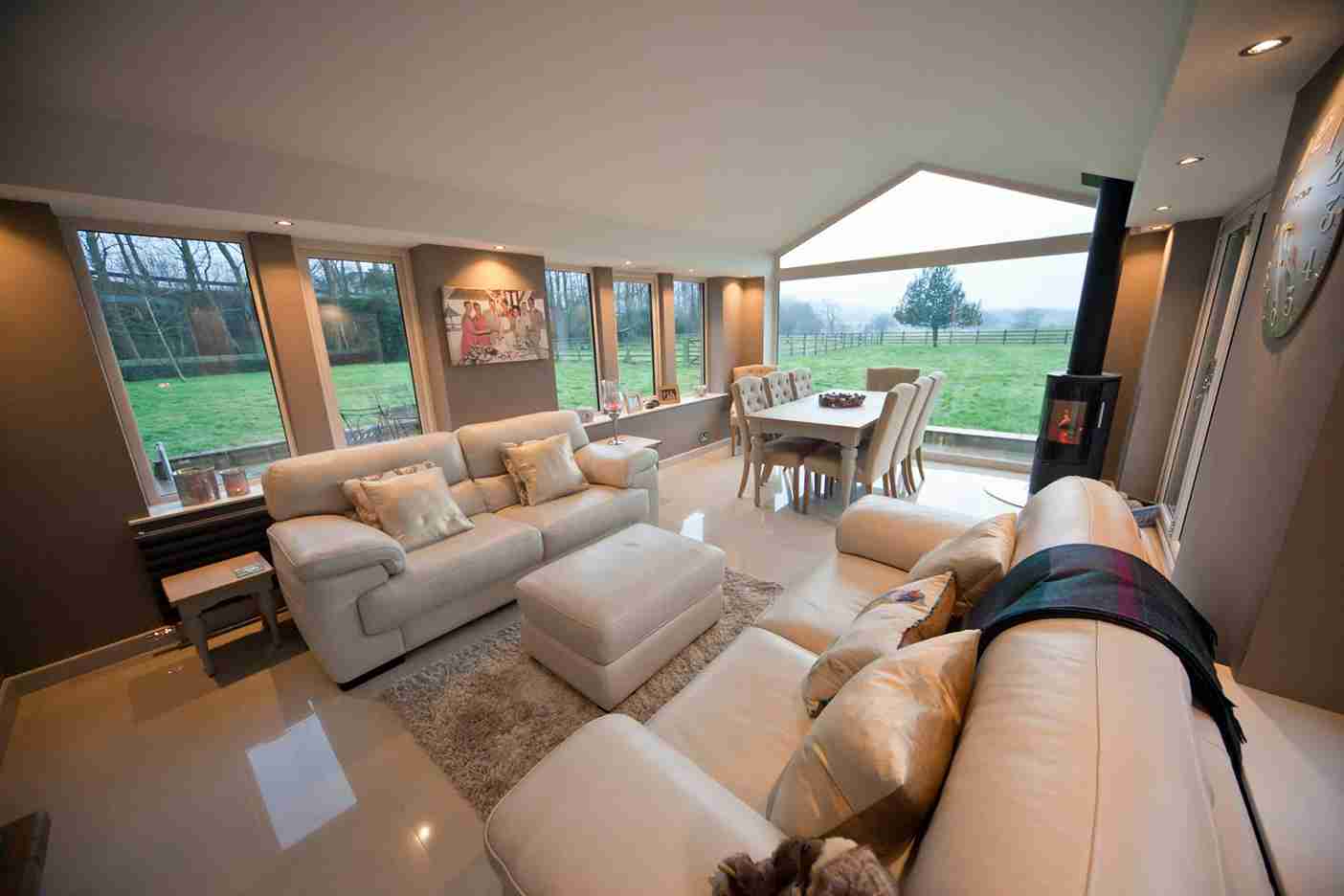 Improved Soundproofing & Privacy
Compared with glass or polycarbonate systems, solid conservatory roofs offer an improved standard of home privacy. The opaque panels and a fully plastered interior give off a feel akin to any other room in the house. You won't feel the prying eyes of onlooking neighbours.
All the while, the option for full length glass panels, strategically placed, ensure the conservatory remains light and airy. You get the best of both worlds when you replace your existing system with one of our stunning solid conservatory roofs.
These Ultraframe roofs are also great for blocking out external noise. During heavy rainfall or harsh winds, you may previously have struggled to enjoy any kind of activity in your extension. The great soundproofing of our solid panel roofs makes this possible once again.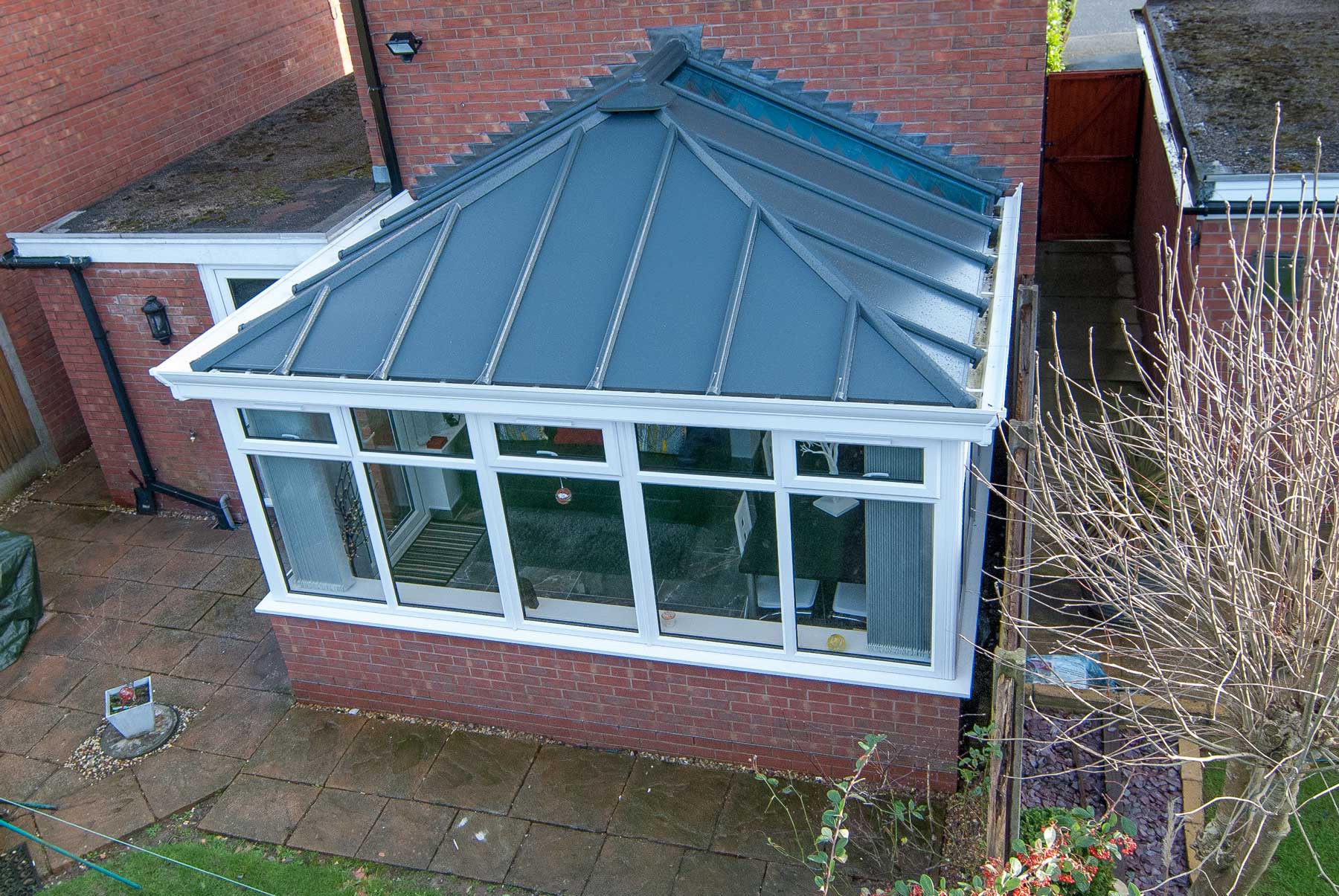 Bespoke Builds from Bergson & Eaton
Based in Aylesbury, we design every product bespoke and have our solid conservatory roofs manufactured to order. Whether you're just having the roof fitted or a brand new conservatory as well, you get full control over the customisation.
As a result, these solid conservatory roofs can effortlessly suit modern and traditional homes alike. All the while, the glass panels can be placed where they will be exposed to the most sunlight. You can maximise the amount of warmth that filters into the room below.
Having our solid conservatory roofs manufactured to order ensures the smoothest and easiest installation. You can enjoy a totally hassle free service by coming directly to us. The new roof can be fitted in no time at all, with no cutting ever needed on site.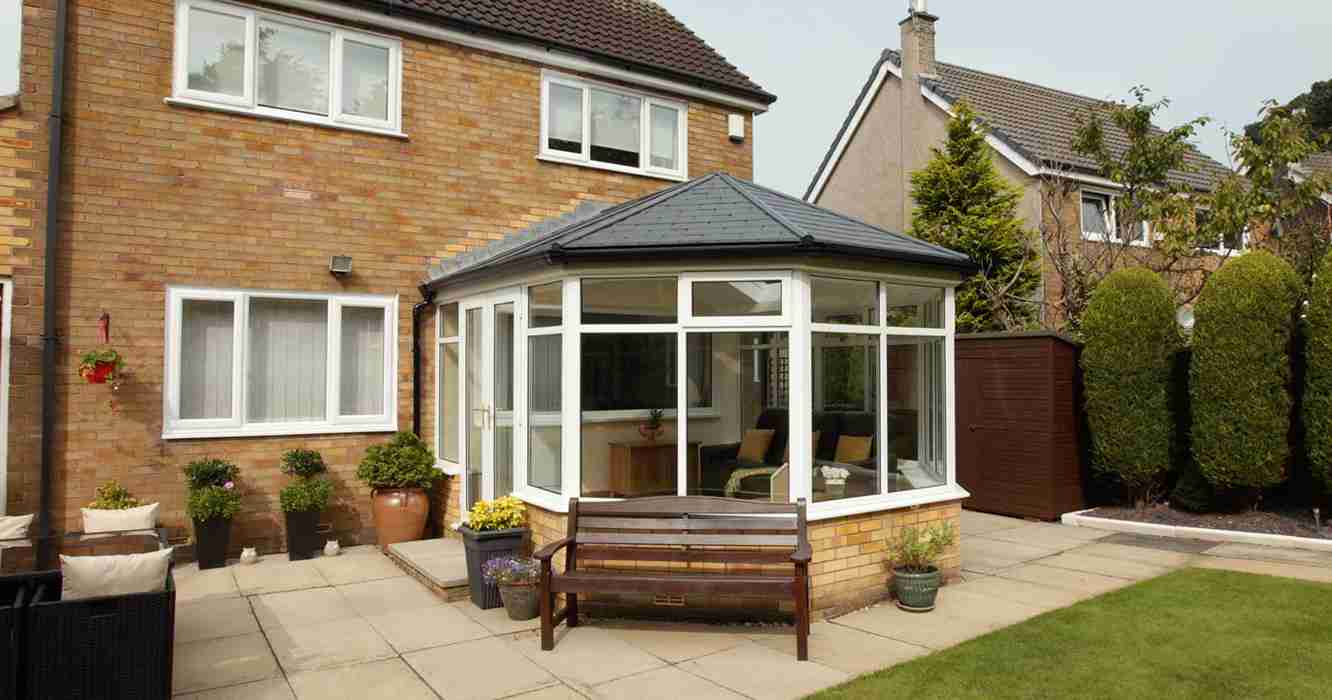 Solid Conservatory Roof Prices Aylesbury & Buckinghamshire
You can use our online quoting engine to cost up our bespoke solid conservatory roofs. This includes a replacement roof option as part of a brand new extension. Our online pricing tool work on mobiles and tablets as well, giving you no reason not to get started today!

We also encourage homeowners to organise a consultation at our Aylesbury showroom. Based in Buckinghamshire, we'll happily discuss the fitting of solid conservatory roofs in further detail. We can break down our full turnkey service with you.

START YOUR QUOTE
Replacement Solid Conservatory Roof Prices Online
Use our online quoting engine to get estimated prices for replacement solid conservatory roofs. It only takes a few minutes to get a bespoke quote.
Get a quote