Ready to start your next project?
Contact us today to get an accurate quote for some Residence doors. Make your dream home renovations with Bergson & Eaton.
Get a Quote
Residence Collection Doors
Based in Aylesbury, we install a range of Residence doors in homes throughout Buckinghamshire, Oxfordshire and Hertfordshire. Covering all the surrounding areas, we regularly complete projects in Tring, Beaconsfield, the Chalfonts, Oxford and even through to London.

Wherever you are based in relation to us, we are the number one name in this region for Residence doors. We bring over 45 years of continuous service to your project. We offer a reassuring standard of experience when you're looking to renovate an older property.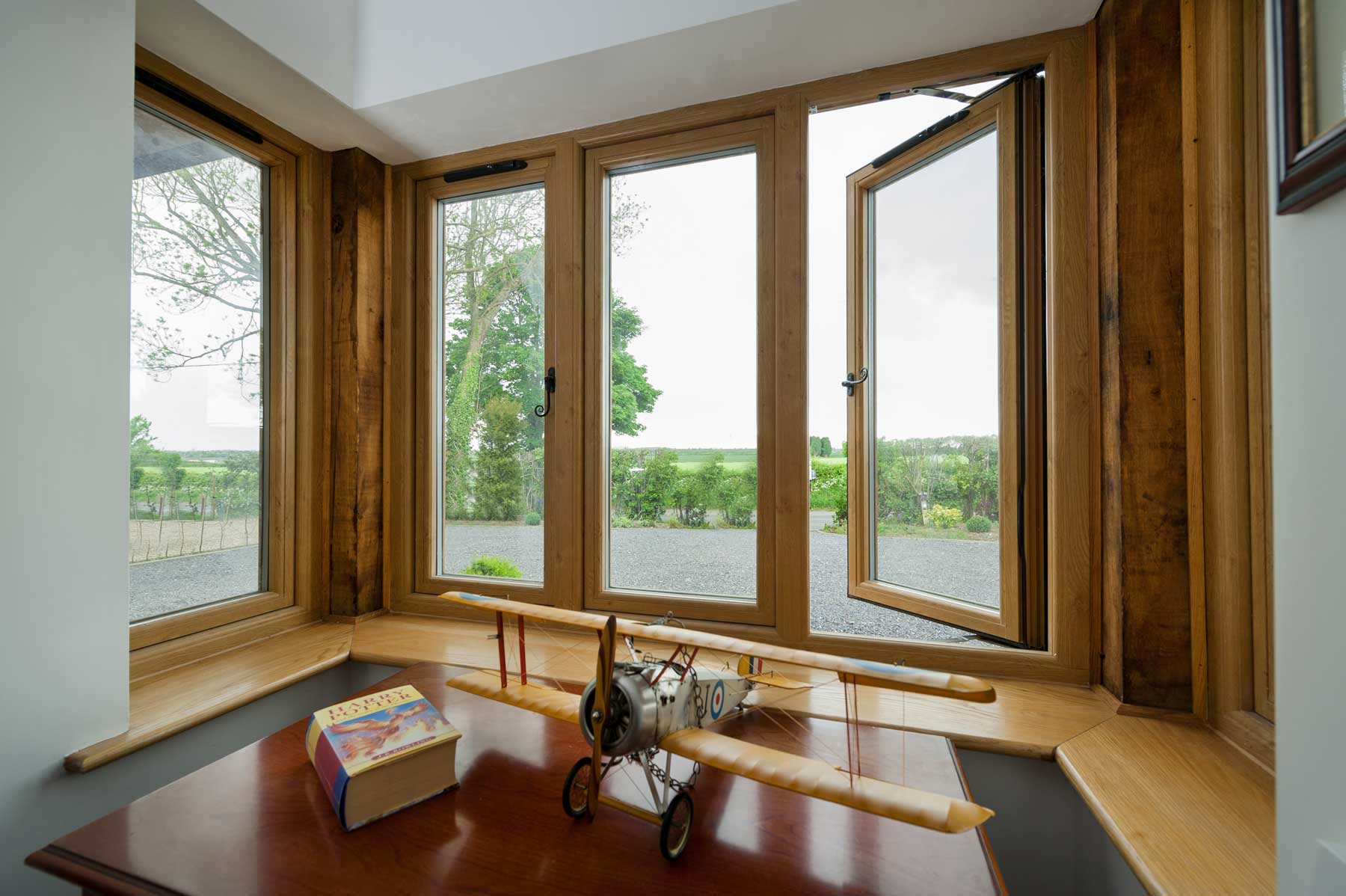 Contact Us
What is The Residence Collection?
The Residence Collection is a set of windows and doors specifically engineered as a timber alternative. There are no external doors on the market that blend authentic visual appeal with as high performance standards as The Residence Collection.
We supply the full Residence Collection range; the R9, R7 and R Squared. The former comes with nine internal chambers, while the latter two come with the seven. The R Squared differs in that it comes with a slightly more contemporary design.
Why Choose Residence Doors?
Residence doors are perfect for a whole range of purposes. Primarily, they are great for replacing original, outdated timber doors. Equally, their traditional charm can add an injection of character into a more modern property local to us in Aylesbury or Buckinghamshire.
The three profiles we offer can be applied to composite doors, French doors, single doors and open-in doors. With this, you can renovate all the external doors in your home with Residence profiles, creating a sleek and unified design. All the while, performance levels will drastically improve.
Authentic manufacturing techniques
Flush sash profile as standard
Triple glazing of up to 44mm available
Option for up to nine internal chambers
Full range of customisation options
Low maintenance design as standard
Enhanced Kerb Appeal & Authenticity
Regardless of whether or not you're planning on moving home anytime soon, kerb appeal is always something you should maintaining. Having outdated doors fitted to your property could steer potential homebuyers towards another house instead of yours.
By replacing these not fit for purpose systems with Residence doors, you'll make your home much more appealing. Interested parties will appreciate the improved thermal performance, weatherproofing and security all offered by Residence doors.
All the while, you won't be compromising on period charm to achieve these. In fact, your new Residence doors will be indistinguishable from original timber. This is thanks to a range of authentic hardware, subtle finishes and an array of woodgrain foils.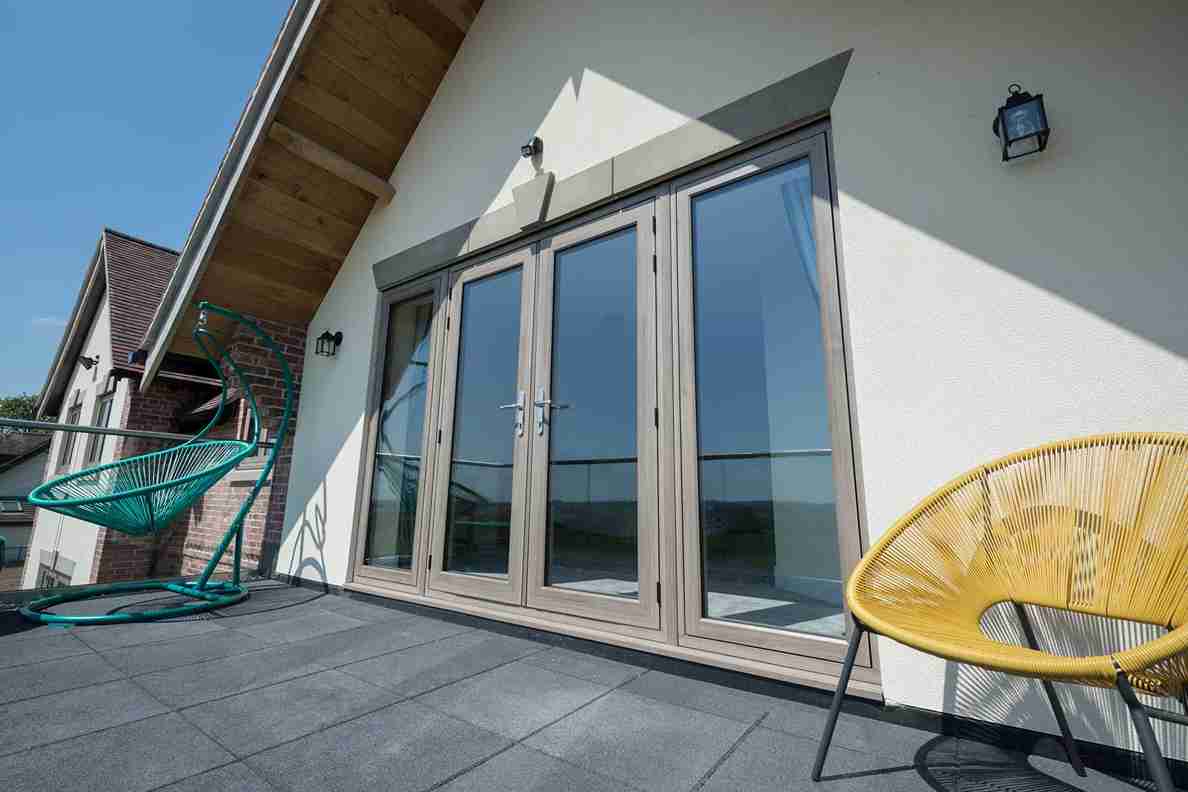 Energy Efficient Residence Doors
Every system and profile in The Residence Collection is incredibly thermally efficient. These Residence doors, whether they are French, composite entrance or open-in profiles, can all achieve an Energy Rating of A++.
All three profiles come with seven internal chambers as standard, while R9 doors come with an additional two. When combined with glass unit options that include 44mm triple glazing, your new doors can achieve extremely low U-values.
Residence doors achieve better standards of thermal efficiency than most uPVC and aluminium doors on the market. As a result, they are often drastically better than the original timber systems fitted to your home that are decades old.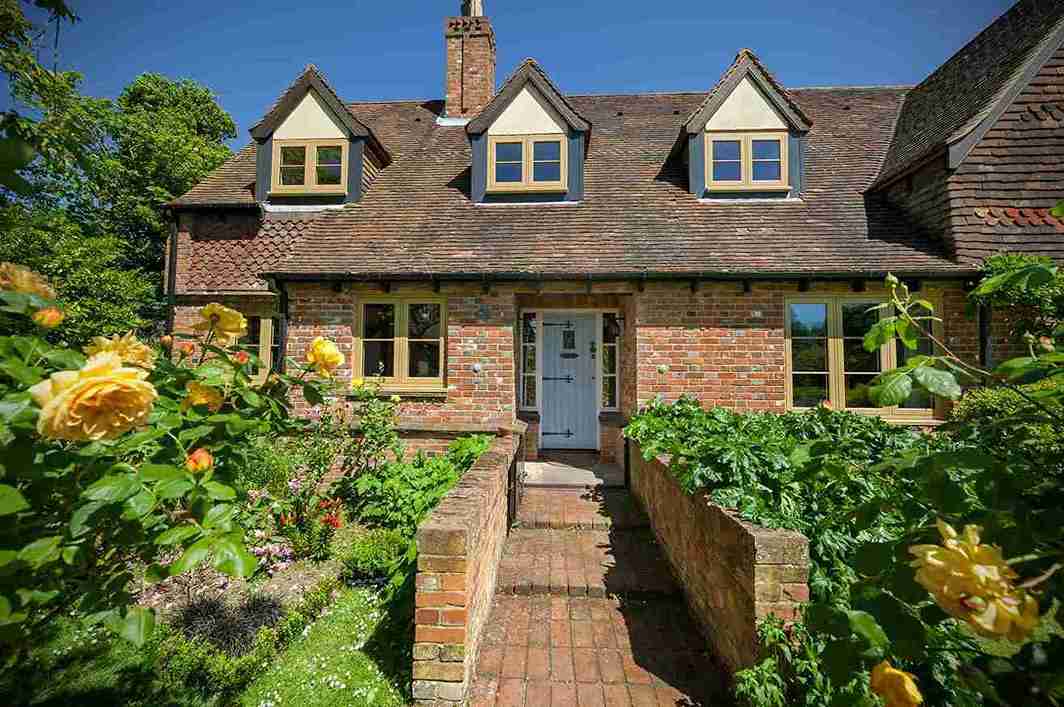 Secure & Weatherproof Doors
Residence doors deliver a reassuring standard of home security and weatherproofing. Both of these are issues that could trouble you day to day if you have older, original wooden systems. Give yourself peace of mind by upgrading to these timber alternative external doors.
Multipoint locking systems and naturally durable materials create a secure atmosphere, with our Residence composite doors being especially robust. Additional hardware including heavy duty hinges and industry leading handles only add to this.
Better yet, unlike wooden systems, our Residence doors are fully weatherproof. They'll never rot or distort. Not only are you protected against damp and mould, but your security will never be compromised by a warped profile.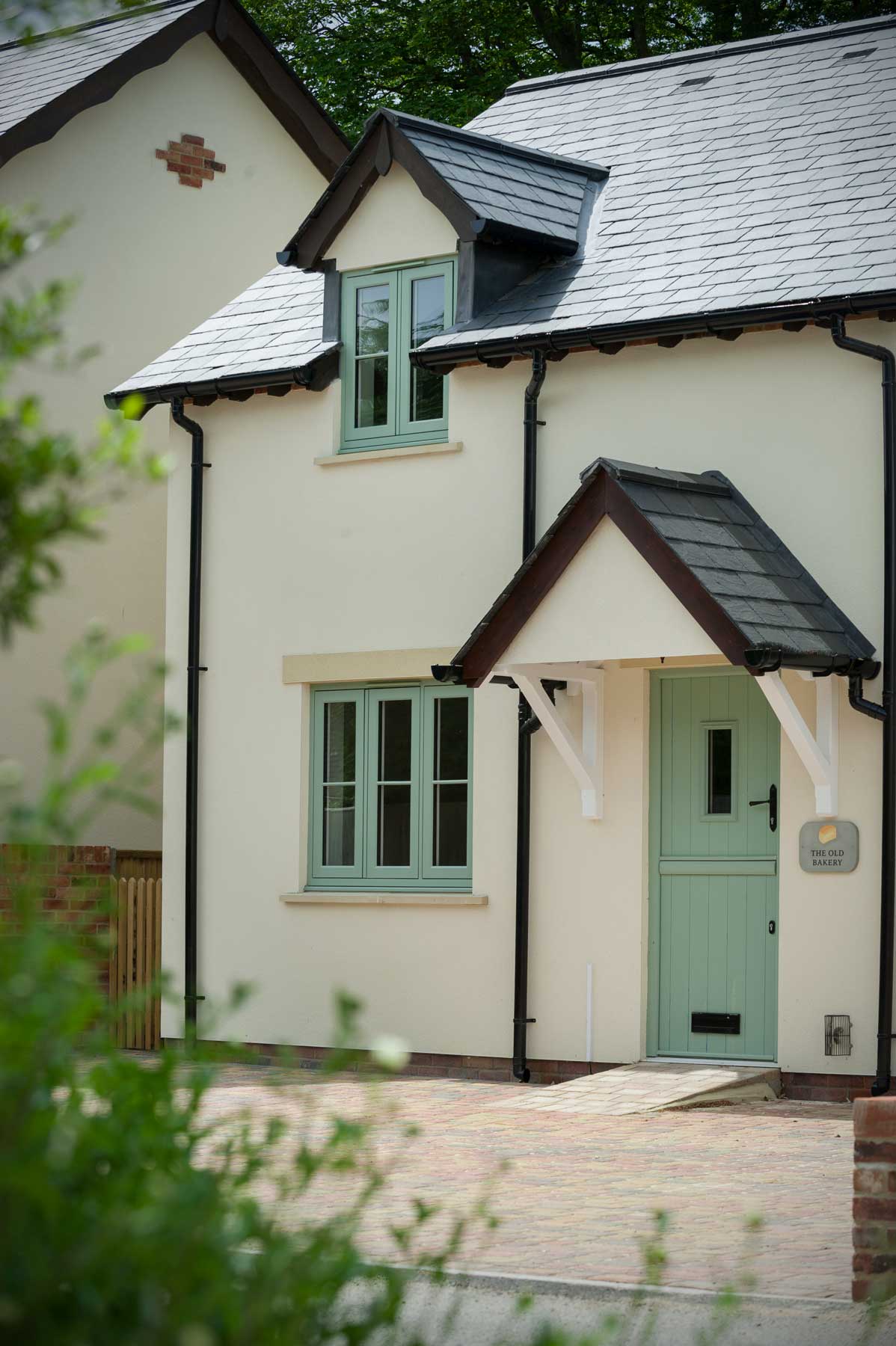 Residence Door Prices Aylesbury & Buckinghamshire
Speak to us directly if you'd like an accurate price for a set of Residence doors. We can organise a face to face consultation to discuss your home enhancements in further detail. You can find out showroom in Aylesbury, Buckinghamshire.

If you'd like to get an estimated price for the various styles of Residence door, use our online quoting engine. You can get estimated quotes for free on any device. Simply enter your specifications and some contact details to get a price today.

START YOUR QUOTE
Residence Door Prices Online
Contact us today for your residence door quote.
Get a quote