Ready to start your next project?
If your home needs a new back door, then get an online quote today. Take the first steps towards your home enhancements with Bergson & Eaton.
Get a quote
Back Doors
Bergson & Eaton install a top quality range of uPVC back doors in Aylesbury. Whether you're near us in or further afield in Beaconsfield, Tring, the Chalfonts, Oxford, London, Oxfordshire or Hertfordshire, we can happily accommodate you and fit a stunning back door in your home.

There are no half measures taken by Bergson & Eaton with any product. We'll use our decades of service experience to fit the perfect back door to your property. As a FENSA registered installer which has been operational for nearly 50 years, you can place your full trust in our expert team.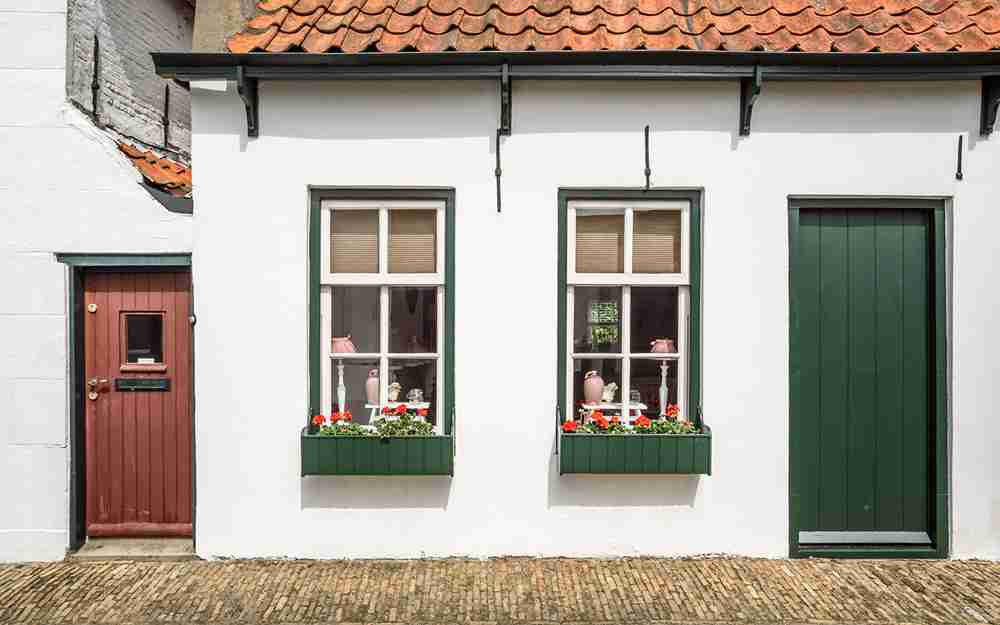 Contact Us
What are uPVC Back Doors?
These back doors are secure single or double doors manufactured from uPVC panels. They often hold glass units of double or triple glazing, which is usually frosted to improve home privacy. They are the primary means of entering and exiting your garden from your Aylesbury property.
Popular due to their versatile designs and security, new uPVC back doors are consistently in demand in the Buckinghamshire area. With a full range of customisation options, we have a back door for every style of home and for every homeowner.
With their durable panel design, uPVC back doors are often chosen for their security. A new door from Bergson & Eaton will also be weatherproof, easy to operate and thermally efficient. They provide a comprehensive set of benefits and are not an entranceway to be forgotten about.
We work with Deceuninck exclusively for our range of uPVC back doors. They are one of the experienced names in the home improvement industry, full stop. You can replace your back door with us, knowing you'll be investing in a genuine upgrade for your Buckinghamshire home.
High quality Deceuninck uPVC as standard
Low thresholds available on request
'A' rated thermal performance and low U-values
Multipoint locking systems as standard
Ten year manufacturer guarantee
Full range of customisation options
Low Maintenance Back Doors
Being manufactured from uPVC, our back doors require very little upkeep to perform their best. An occasional wipe down of the moving components and an overall clean is all that is required. No treating, varnishing or refinishing should ever be needed.
Being a Deceuninck uPVC system, our back doors are manufactured to withstand the bumps and scrapes of day to day life. They come with perimeter weatherseals as standard, and all materials are engineered to not warp, distort or rot.
Supported by a ten year guarantee, they are designed to operate to a factory fresh standard for longer. They should only show signs of wear and tear around two to three decades after your fitting was complete. They're a long term investment.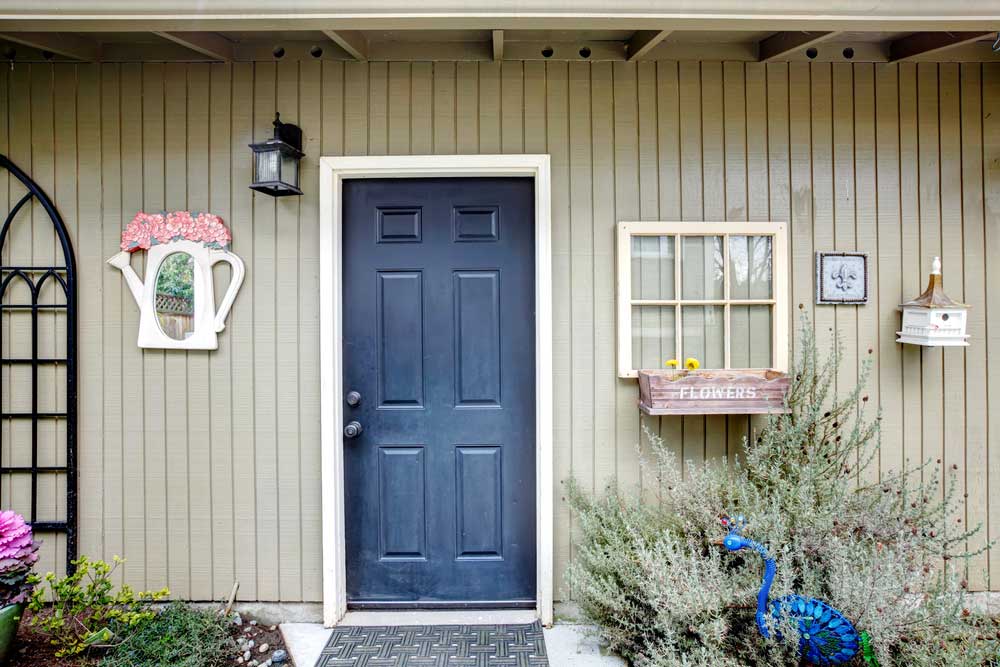 Thermally Efficient uPVC Back Doors
When it comes to improving a home's energy efficiency, many people forget about their back door. However, they can prove to be a thermal weak spot if you don't have a quality, modern profile installed. You get that by choosing Bergson & Eaton.
Our Deceuninck uPVC back doors attain 'A' energy ratings as standard, equal to the lowest U-values. Multi chambered uPVC and thick glazed units help trap heat within the home. At the same time, seals prevent cold external winds from seeping in.
If combined with larger scale replacements of other doors and windows, our back doors can help contribute to a lower carbon footprint. With new double or triple glazing throughout Buckinghamshire home, your reliance on your central heating could decrease.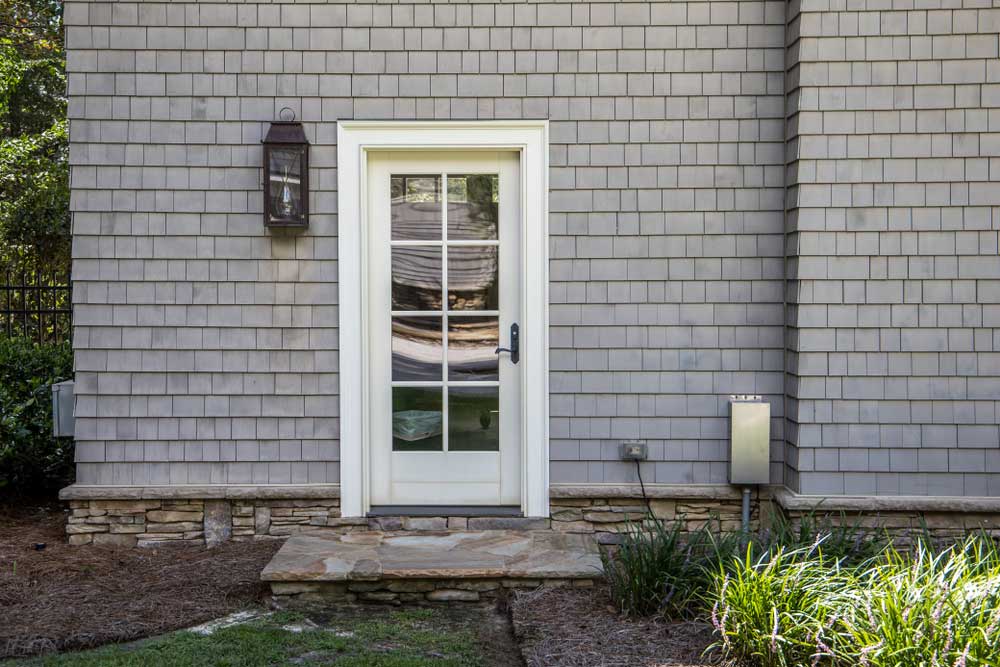 Designs for any Home
A big benefit of uPVC specifically is its versatility. It can be finished in almost any colour and accommodate a whole host of designs. This allows our back doors to be customised to your exact tastes. You get the perfect door for your home.
Whether you live in a traditional property or a contemporary new build, we have the back door for you. Our systems are always manufactured bespoke to order, too, promising a tailor made back door to your home. You aren't ever expected to compromise.
Better yet, as we work with Deceuninck for many of our other uPVC windows and doors, you can unify the design of your back door with other renovations across the home. Create a sleek look that improves kerb appeal by completing a project with Bergson & Eaton.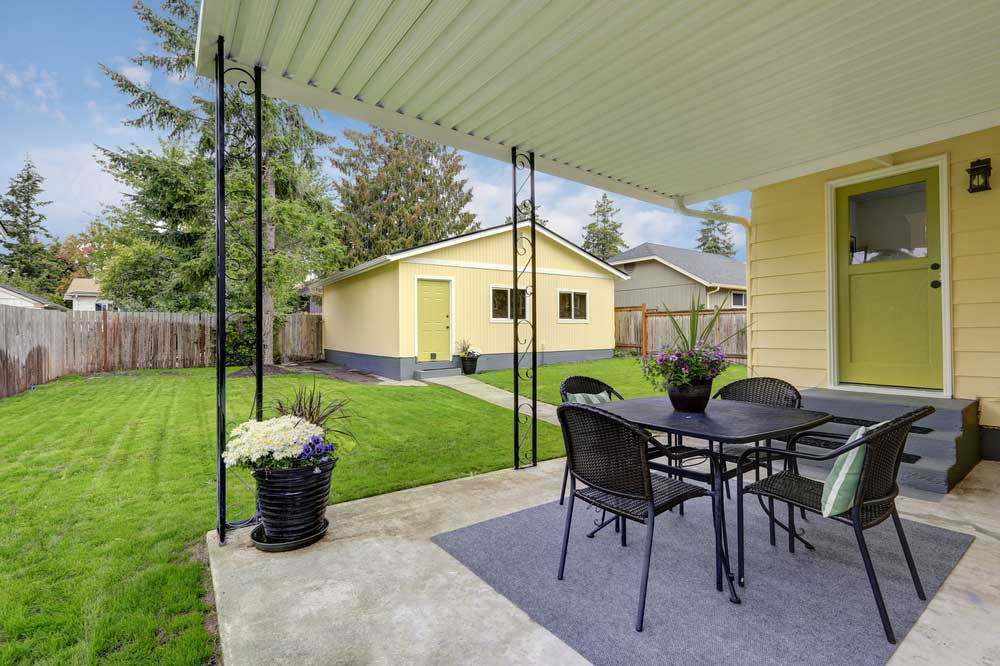 uPVC Back Door Prices Aylesbury & Buckinghamshire
Our online quoting engine allows you to price up a bespoke set of uPVC back doors for your home. Wherever you live in Buckinghamshire or the surrounding counties, you can get an accurate quote tailored to your exact specifications.

We are also happy to provide prices for these doors face to face. Organise a consultation at our showroom in Aylesbury or call us direct. We can also use this time to answer any questions you have and to explain our full turnkey process.

START YOUR QUOTE
uPVC Door Prices Online
You can use our quoting engine for free today to get a price for any of our uPVC doors, including these back door systems.
Get a quote