Ready to start your next project?
If steel alternative windows are for you, then start an online quote for free. You can price up your dream renovations here on our website.
Get a quote
Aluco Aluminium Windows
Bergson & Eaton install stunning steel alternative windows across Buckinghamshire, Hertfordshire, and Oxfordshire. Based in an Aylesbury showroom, we regularly work in the likes of Tring, Beaconsfield, the Chalfonts, Oxford, and all the surrounding areas.

If you live in an older property, you may have old, outdated steel windows fitted currently. You need a steel alternative window installer you can rely upon to work on any older property. With over 45 years of service installing to the houses in the region, Bergson & Eaton are exactly that.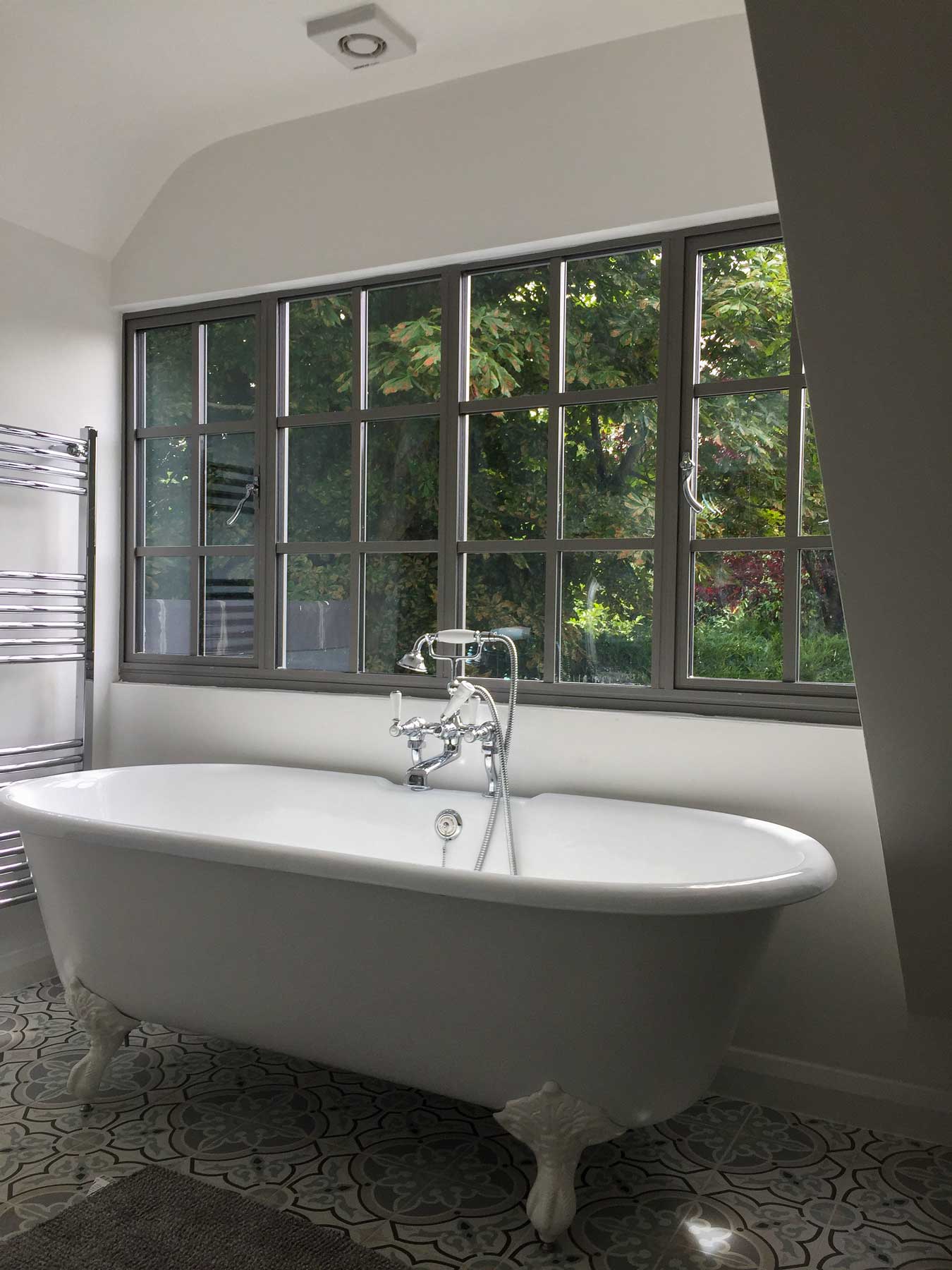 Contact Us
What are Steel Alternative Windows?
They are sleek, slimline aluminium windows designed to authentically replicate the look of steel. Supplied to us by Aluco, these are modern replicas of original steel profiles. They serve a similar purpose to how our uPVC sliding sash windows would replace an original timber system.
Steel alternative windows come with all the authentic detailing you'd expect from a replica system. These Aluco aluminium windows come with a range of astragal bars, discrete butt hinges and a deep bottom rail option. They are almost indistinguishable compared with real steel windows.
Why Choose These Aluminium Windows?
Original steel windows are often high maintenance, without a performance level that warrants the upkeep. These older systems would also normally come with only a single glazed unit. As a result, original steel profiles would offer little by the way of thermal efficiency.
Our steel alternative windows from Aluco allow you to maintain the period charm of steel without any of the aforementioned setbacks. You can enjoy outstanding weather and thermal performances, all while ensuring the unique aesthetic of steel remains.
U-values as low as 1.4 W/m2K available
Secure locking systems as standard
Weather protection innovations in every window
Always manufactured in the UK
Guaranteed for ten years by Bergson & Eaton
Full range of discrete, authentic detailing
Thermally Efficient & Weatherproof Windows
Our steel alternative windows can achieve U-values of just 1.4 W/m2K, depending on your glazing selection. This is a stark improvement on outdated original systems. These slimline aluminium windows don't compromise on performance in order to achieve their desired aesthetic.
If you fit steel alternative windows throughout your home, you could drastically improve its overall energy efficiency. Wherever you live in relation to us in Aylesbury, Buckinghamshire, you could potentially see a decrease in your heating bills during winter.
Seals and aluminium trickle vents are also fitted to ensure complete weatherproof. Where original steel may struggle, these aluminium windows thrive. You're protected against cold draughts, as well as rainfall related issues, including damp, mould or leaking.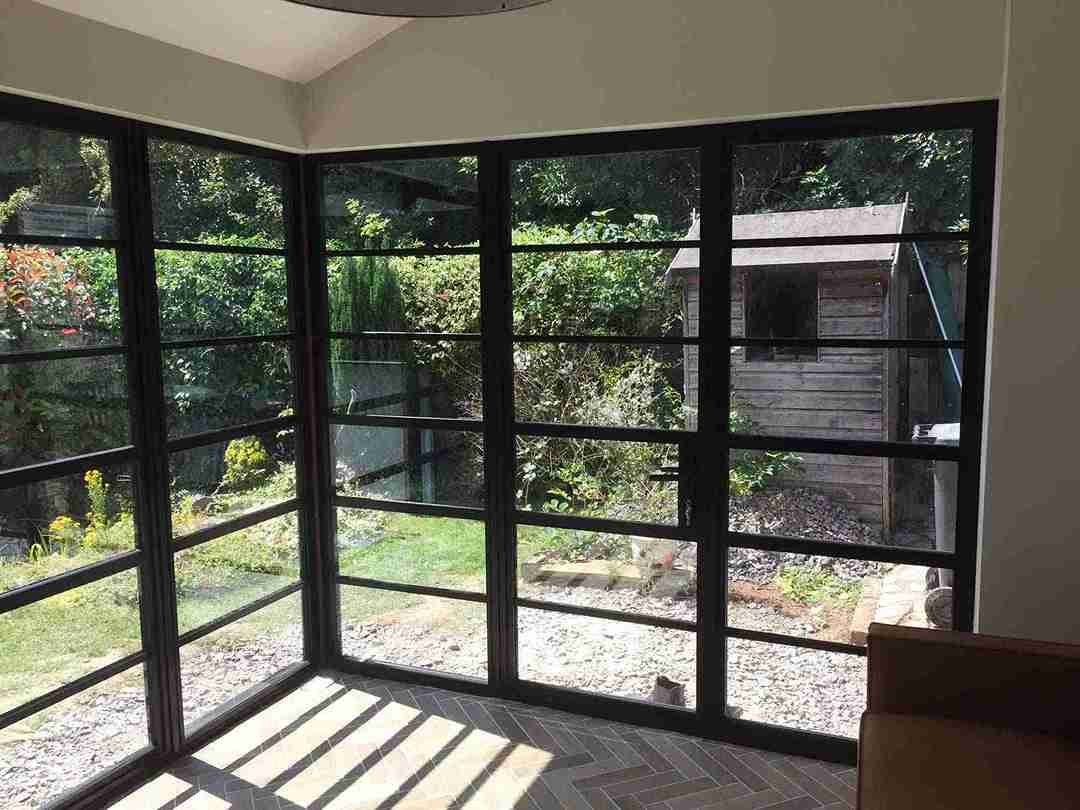 Fully Bespoke & Made to Measure
As with every product we install out of our Aylesbury showroom, our steel alternative windows are manufactured to order. You get the perfect set of slimline aluminium windows for your home, regardless of what era your property is from.
You can select from any of our default colour options or upgrade to one of over 200 RAL finishes if desired. With three thicknesses of astragal bars and a choice of lockbox options as well, you'll be able to create a unique set of windows for your home.
By manufacturing your windows bespoke, also ensures a seamless installation at our end. We won't need to spend any more time on site than required. Your steel alternative windows will fit like hand and glove when you come to Bergson & Eaton.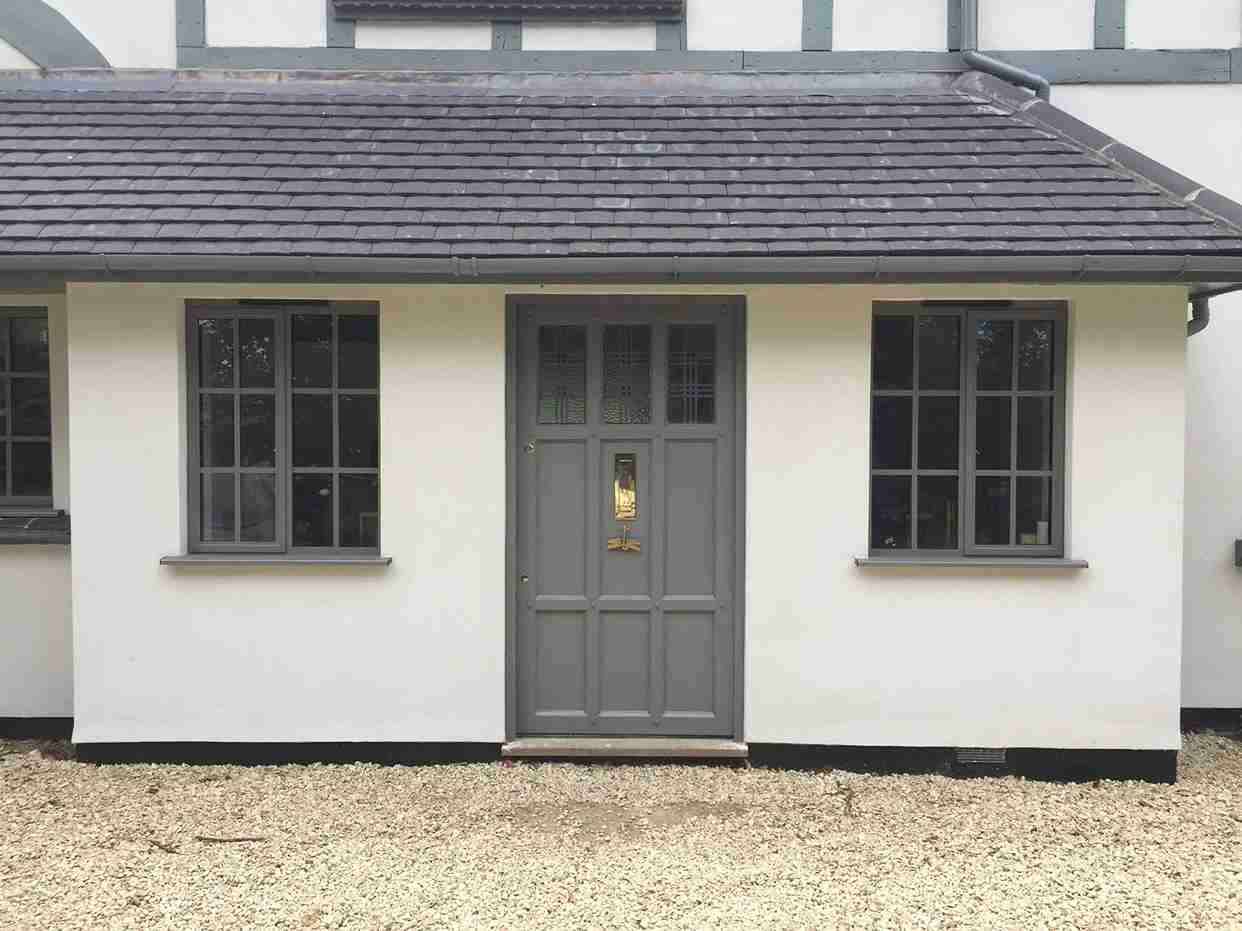 Low Maintenance as Standard
Being made from slimline aluminium, our steel alternative windows require very little upkeep to perform their best. They should never fade through UV exposure and are fully weatherproof for when conditions in Buckinghamshire take a turn for the worst.
Steel alternative windows only require an occasional wipe down from you. You'll need to pay particular attention to moving components to prevent them from becoming sticky or harder to operate. Besides that, little else is required to enjoy a factory fresh performance.
Better yet, aluminium windows like these often last for well over 25 years before showing signs of wear and tear. They withstand the test of time. By investing in our steel alternative windows, you'll be selecting systems that could last for a generation.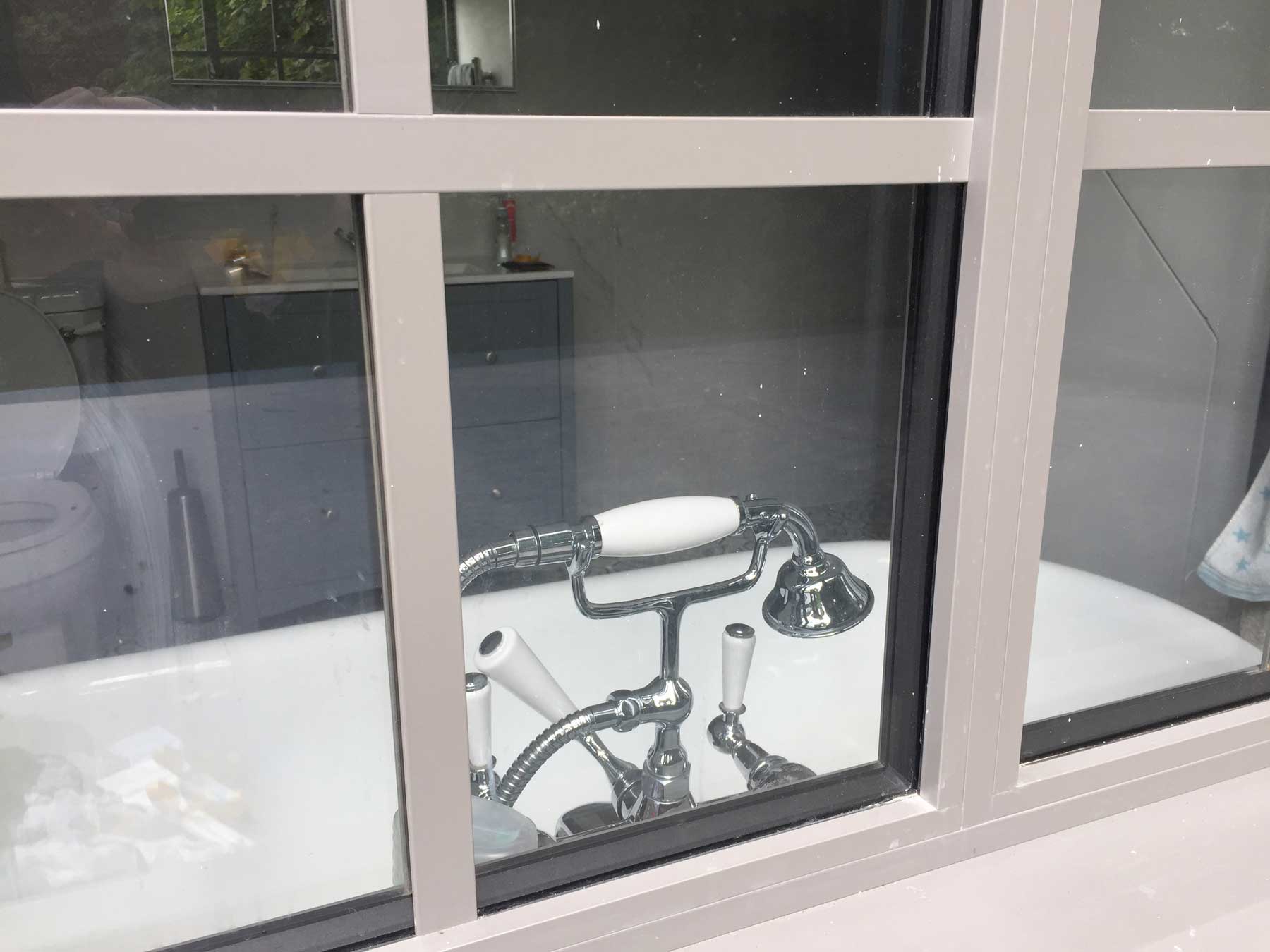 Steel Alternative Window Prices Aylesbury & Buckinghamshire
Use our online quoting tool for free to get an estimated steel alternative window price. You can also submit a request for a more accurate price via our online form. A member of our team will be in touch as soon as possible to discuss your enquiry.

You're also welcome to book a consultation at our Aylesbury showroom. You can visit us and speak to an in-house expert. We can offer accurate prices on steel alternative windows and will look to begin designing your dream renovations from scratch.

START YOUR QUOTE
Aluminium Window Prices Online
Getting a price for any of our aluminium windows couldn't be easier. Simply get started today using our free online quoting engine.
Get a quote