Ready to start your next project?
Start your free uPVC sliding sash window quote today. It's completely no obligation, and our engine works on any device, so get started.
Get a quote
Vertical Sliding Windows
Bergson & Eaton install a stunning, bespoke range of uPVC sliding sash windows. Whether you're based in Aylesbury, Tring, Oxford, the Chalfonts, Beaconsfield or London, we can accommodate your project. Our coverage areas include Buckinghamshire, Oxfordshire, Hertfordshire and the surrounding postcodes.

We work exclusively with Roseview, the industry leaders, to provide uPVC sliding sash windows to homeowners in our coverage area. They bring an unmatched level of expertise to their manufacturing process, having perfected it over 40 years of service.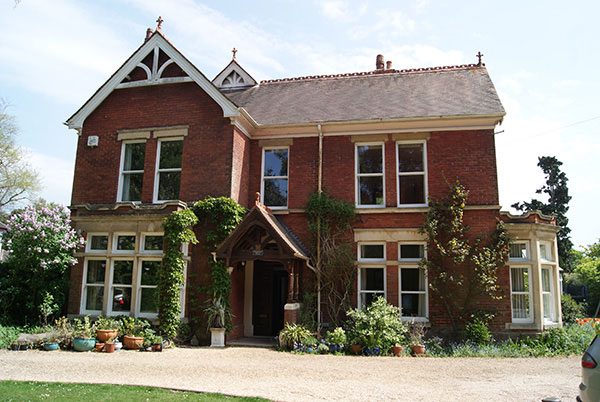 Contact Us
What are uPVC Sliding Sash Windows?
uPVC sliding sash windows are a modern replica of classic wooden vertical sliders. These windows are often seen on older properties and are distinguished through their unique opening system. The user lifts the bottom half of the sash upwards.
Vertical sliding windows are also easily identified through a range of unique hardware and furniture. From run thru horns to astragal bars and mechanical joints, they are arguably one of the most stunning window options on the market.
Why Choose uPVC Sliding Sash Windows?
Improving everything from energy efficiency to the overall operation, our uPVC counterparts still authentically replicate the design of timber. In fact, Roseview windows offer the most indistinguishable aesthetics of any system when compared with real hardwood.
Full catalogue of authentic furniture
Slim midrails
'A' rated thermal efficiency
Zero maintenance and long lifespan
Outstanding soundproofing performances
Secured by Design approval available
The Most Authentic Designs
There's no debate, Roseview uPVC sliding sash windows are the best on the market. They provide the most authentic designs, allowing you to replace outdated wooden profiles with brand new windows that excel in every performance facet.
You can maintain the classic charm of a period property without needing to put up with subpar standards of energy efficiency. With options for mechanical joinery and the slimmest mid rail on the market, you're truly investing in innovation by coming to Bergson & Eaton.
By working with Roseview, we can offer uPVC sliding sash windows for every budget. We have bespoke profiles manufactured in each style for our homeowners. The Charisma Rose, Heritage Rose and the pick of the bunch, the Ultimate rose, are all available.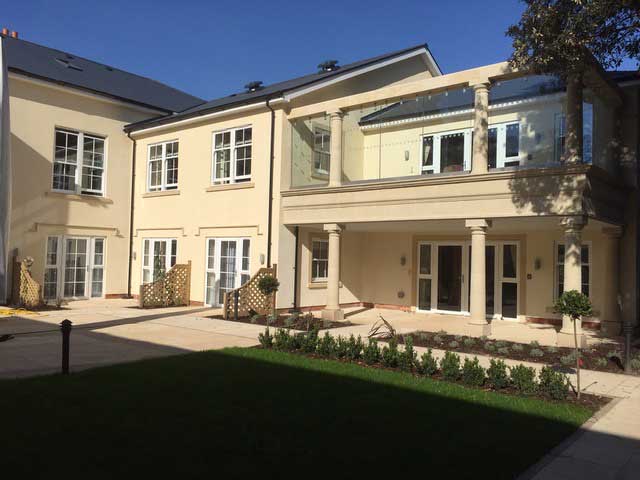 Thermally Efficient uPVC Sliding Sash Windows
Whether you opt for the Ultimate Rose, Heritage Rose or Charisma Rose, you'll receive uPVC sliding sash windows that are 'A' rated as standard. This is significantly better than outdated, original windows would achieve and at a more cost effective price than equivalent hardwood systems.
Renovating your whole home with our uPVC sliding sash windows could completely transform its overall energy efficiency. Double glazing and internal chambers contribute to potentially lowering your monthly heating bills.
Whether you live local to us in Aylesbury and Buckinghamshire or further afield across the surrounding counties, you could also improve your carbon footprint. All the while, you won't be compromising on the classical charm of your older property.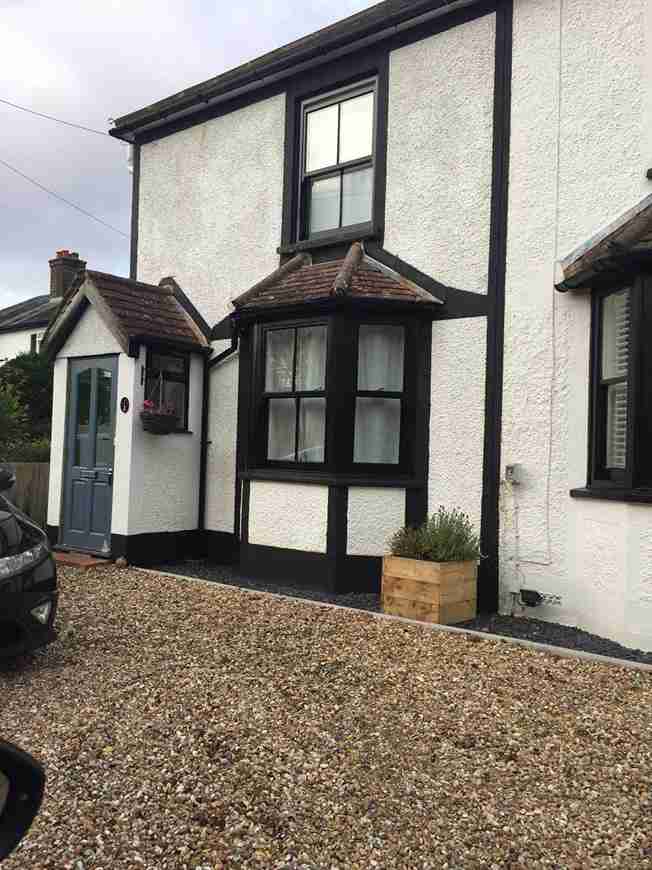 Weather Protection as Standard
Invest in our uPVC sliding sash windows and enjoy complete weatherproofing, all year round. Unlike original timber, the profiles we use will never warp, distort, rot or fade. They'll maintain their factory fresh look for up to three decades after Bergson & Eaton have fitted them to your home.
Perimeter seals ensure that during adverse weather, your home is fully protected. Wherever you live across Buckinghamshire, you're safe against expensive problems ,including damp or mould. You're also safe from pesky draughts and other weather related problems.
Despite all this, our uPVC sliding sash windows require very little upkeep to perform to this weatherproof standard. By being so robust and fade proof, you should never need to repaint them. They simply need an occasional wipe down with warm water and soap.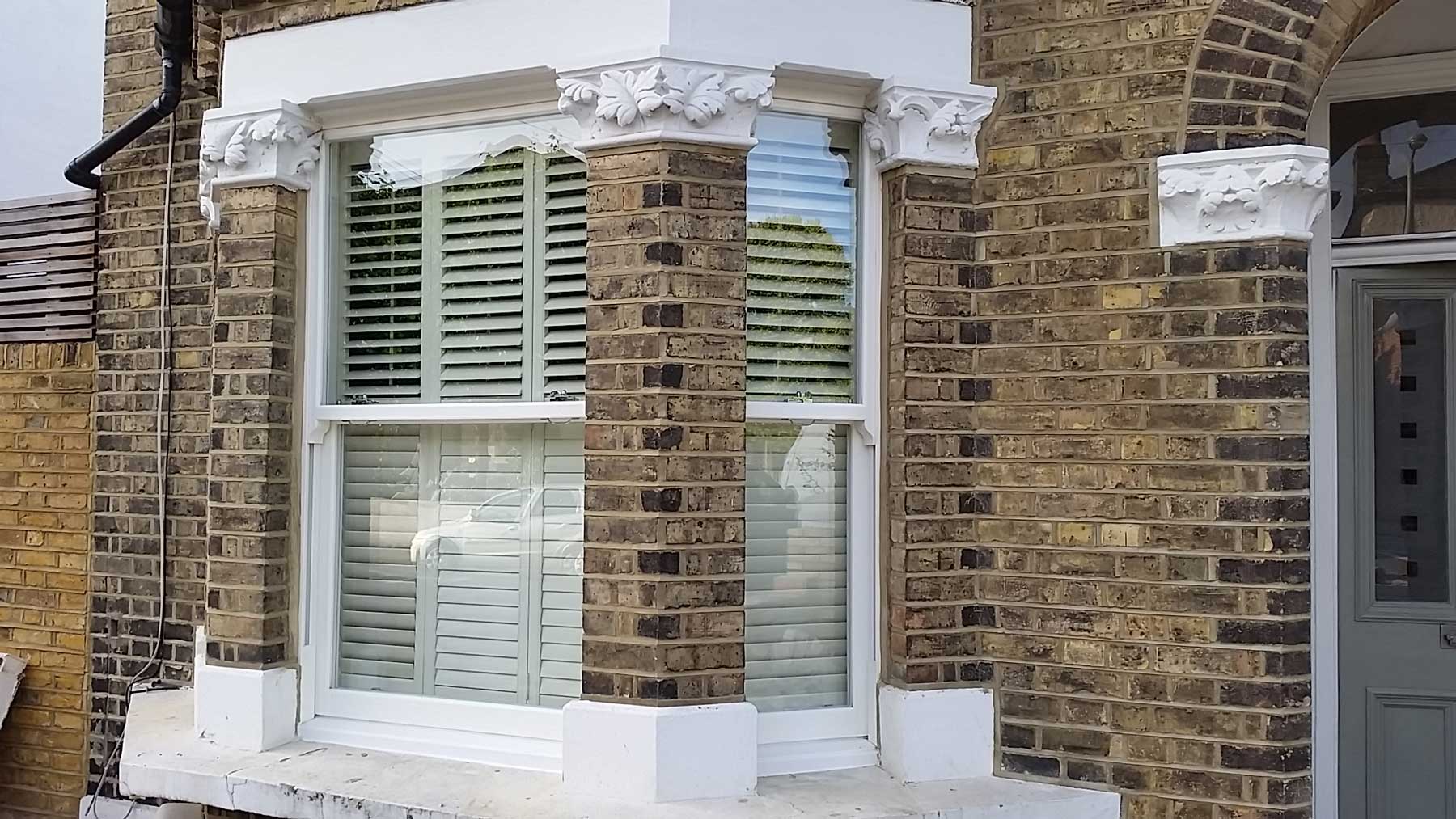 uPVC Sliding Sash Window Prices Aylesbury & Buckinghamshire
You can get free uPVC sliding sash window quotes online from Bergson & Eaton. Use our online quoting tool on any device, at any time of the day. You can get an instant idea of how much it would cost to have our stunning Roseview windows fitted to your home.

If you'd prefer to be quoted through a face to face meeting, then visit us today. We are based in a state of the art showroom in Aylesbury, Buckinghamshire. You can organise a consultation online and speak to an in-house expert about uPVC sliding sash windows.

START YOUR QUOTE
uPVC Sliding Sash Windows Prices Online
If uPVC sliding sash windows are for you, either start an online quote or visit our Aylesbury showroom for a free consultation.
Get a quote