Need a quote for your next project?
Use our online pricing engine to request your free bifold door quote!
Get a quote
Bifold Doors Buckingham
We design and install a beautiful range of aluminium bifold doors for our customers in Buckingham. This unique garden door design features folding apertures that can completely transform your property. You can add a core feature to your property whilst making the most of the space within your home and its surroundings.

Here at Bergson & Eaton, we have over 45 years of experience within the home improvements industry. We cater to a wide range of properties and can guide you on your next project. Bifold doors are a great addition to any property and something to be considered. Start your free quote today using our design tool.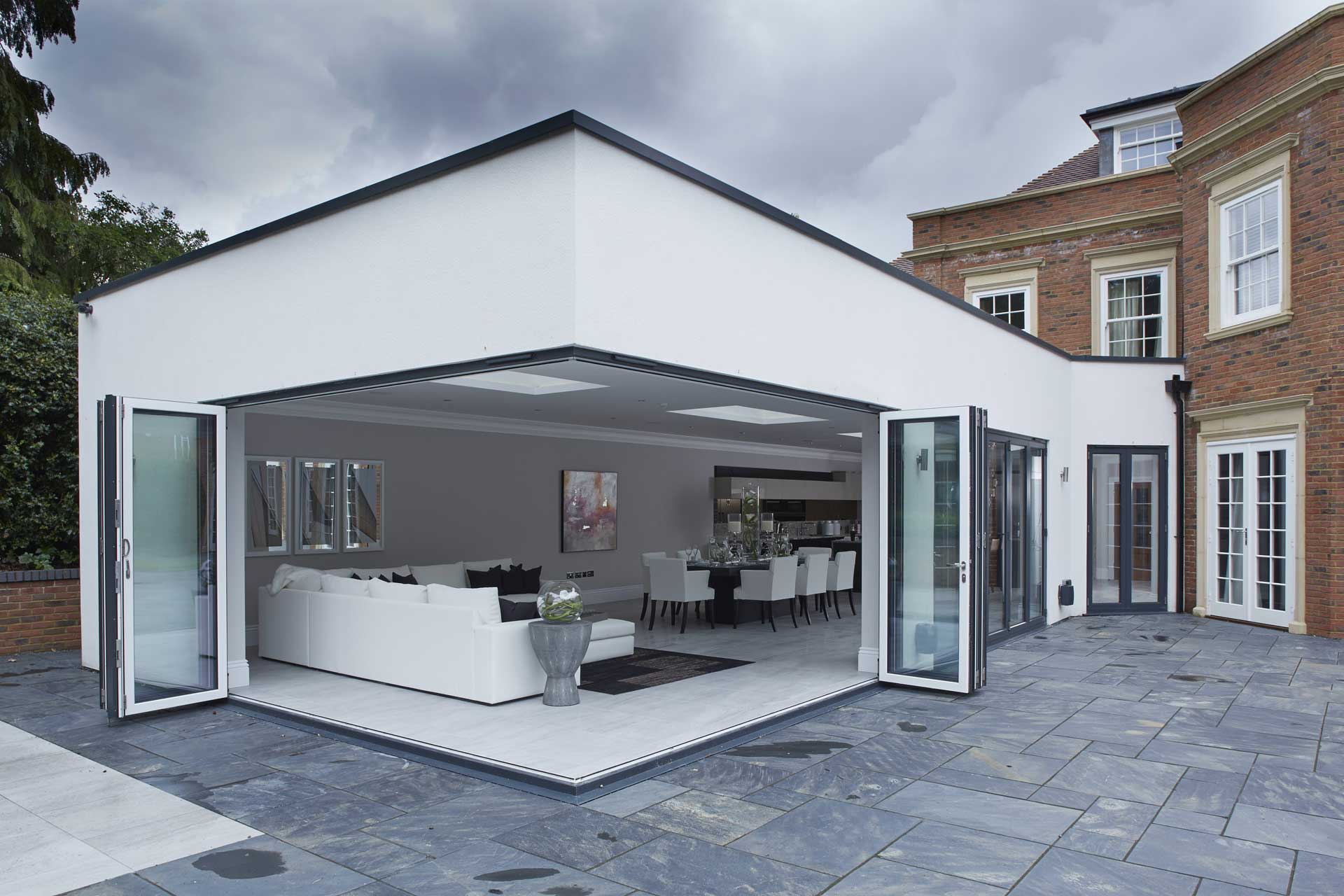 Contact Us
What Are Aluminium Bifold Doors?
Aluminium bifold doors are an alternative garden door that makes full use of your surroundings. It normally comprises between two to eight door sashes that fold outwards or inwards. They are a great way to have a garden door that does more than just open up to your garden. Aluminium is one of the strongest profiles on the market, which makes it the ideal candidate for your next project. Our aluminium bifold doors are extremely easy to use, and you will get use out of them for years to come.
Our bifold doors are equipped with multi-point locks and shoot-bolts to ensure that our Buckingham customers feel safe in their homes throughout the year. Each of our aluminium bifold doors can achieve Secured by Design regulations and PAS 24 standards. They go through regular testing to check that they will prevent unwelcome intruders from entering your property.
We offer a ten-year guarantee minimum with our aluminium bifold doors. Each of our installations is extremely robust and designed to stand the test of time. If you were to find that there was a defect, please get in touch immediately. We will be on hand to be of help and will be at your Buckingham home in no time. You can be rest assured knowing that our team are here for you from quotation to installation and more.
Thermally Broken Aluminium
The aluminium that we use for our bifold doors is thermally broken, which creates an insulating seal across the perimeter. This seal uses air bubbles and helps to trap your Buckingham home's natural heat. It is also a great feature for preventing cold external air from trying to come within your property throughout the year.
We offer both double and triple glazing for our aluminium bifold doors. Double glazing is a great investment for any Buckingham homeowner, but triple glazing is the superior choice. These glazing options not only improves heat retainment but also reduces the risk of your home overheating in the summer.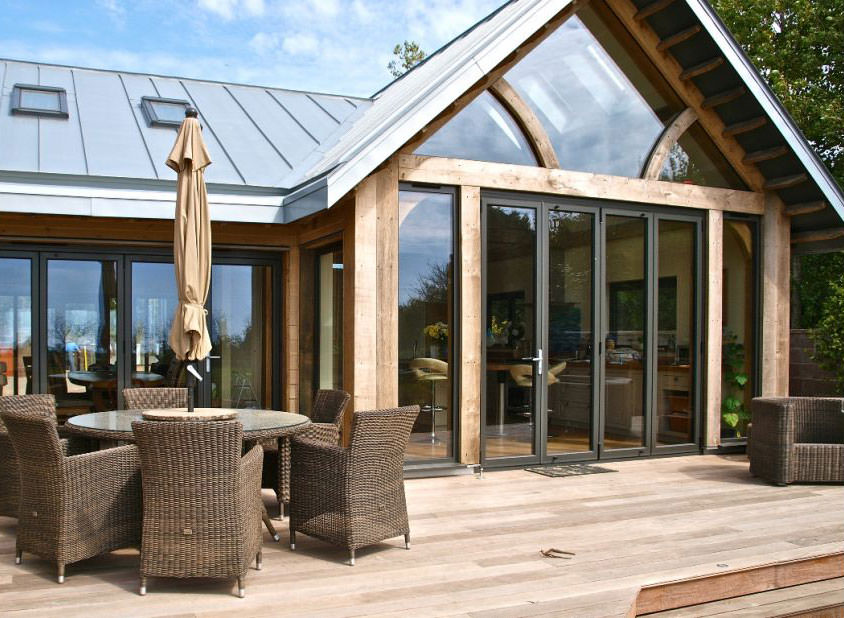 Bespoke Bifold Doors
Each of our aluminium bifold doors is designed to fit within the exact dimensions of your home. They are also given leeway so that they can adapt and expand when there is adverse weather. Aluminium bifold doors are known for their modern appearances, but they can be designed with different colours to meet your needs.
The hardware accessories are specifically chosen to help aid the movement of the bifold doors. They are discretely installed and also come in different colours to match the framework. We offer a completely bespoke service so that you can design bifold doors that are going to meet your specifications for your Buckingham home.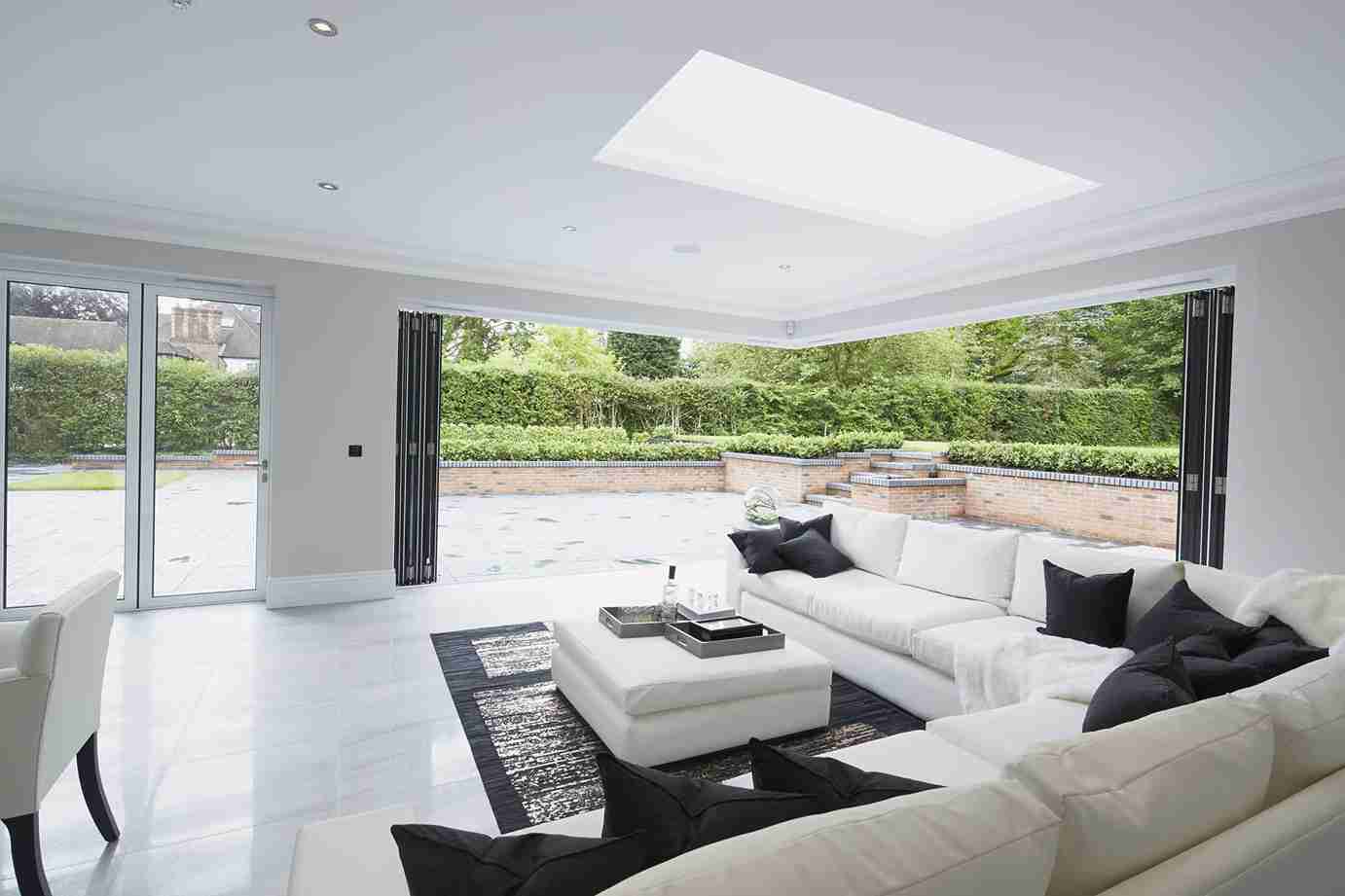 Long-Lasting Doors
Our aluminium bifold doors achieve excellent weather performance scores and can adapt to each weather condition. From the glazing to the robust aluminium profile, these features combine to create a strong force that will outstand any weather. You can live comfortably knowing that your home is secure.
We are members of FENSA. It is a government-approved scheme that monitors and certifies that we meet the latest building regulations. We consider every detail when it comes to our bifold doors so that they will enhance your Buckingham home. Please get in touch with us to find out more about our doors.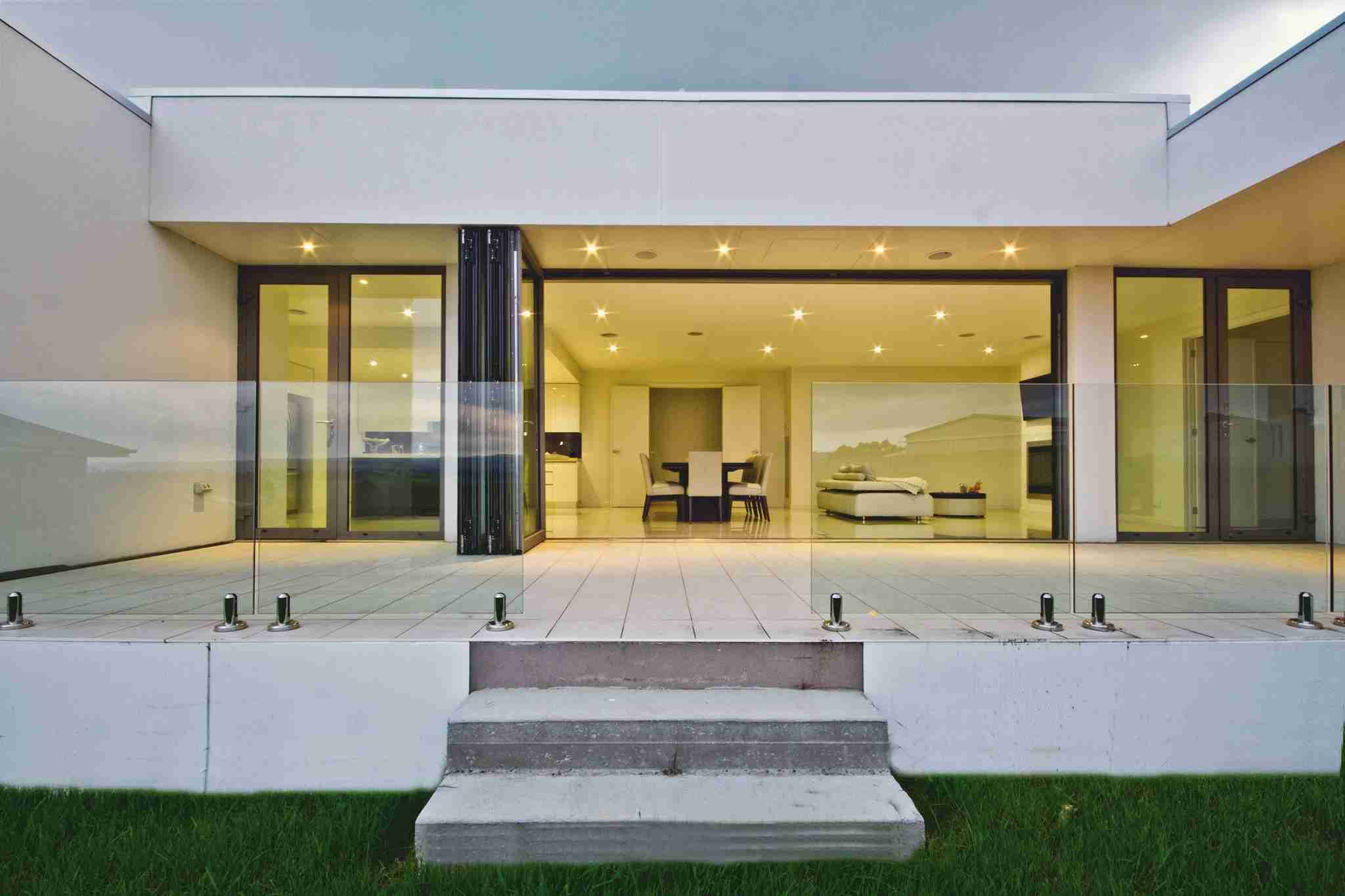 Bifold Door Prices Buckingham
Choose our excellent range of aluminium bifold doors for your home in Buckingham. Give your property a facelift and enjoy a modern aesthetic. Request your free quote today using our design tool. It only takes a few minutes to complete, and all you need to do is enter your contact info and design. We will then get back to you with a bespoke price.

You can always get in touch with us no matter the case. Send us your questions through our online contact form, and our friendly team will get back to you as soon as we can. If you prefer to chat with someone directly, you can always give us a ring on 01296 415 251. We look forward to hearing from you and planning your next project together.

START YOUR QUOTE
Aluminium Door Prices Online
If you're interested in getting a price for a set of aluminium bifold doors, then get started on an online quote today. It only takes a few minutes.
Get a quote