Start your free kitchen extension quote!
Complete our online design tool to request your bespoke price!
Get a quote
Kitchen Extensions Amersham
We design and install a superb range of kitchen extensions for our customers in Amersham. If you are stuck for space in your kitchen, create additional floor space so that you can enjoy more room. Not only does this improve the layout of your home, but you can also make your kitchen a fantastic area to socialise whilst you or your family cook.

Here at Bergson & Eaton, we have nearly 50 years of experience in the industry and can help you design your dream kitchen extension. We work with industry-leading suppliers to bring you top-of-the-range products. It couldn't be easier to work with us on your next project. Use our handy design tool to request your free price.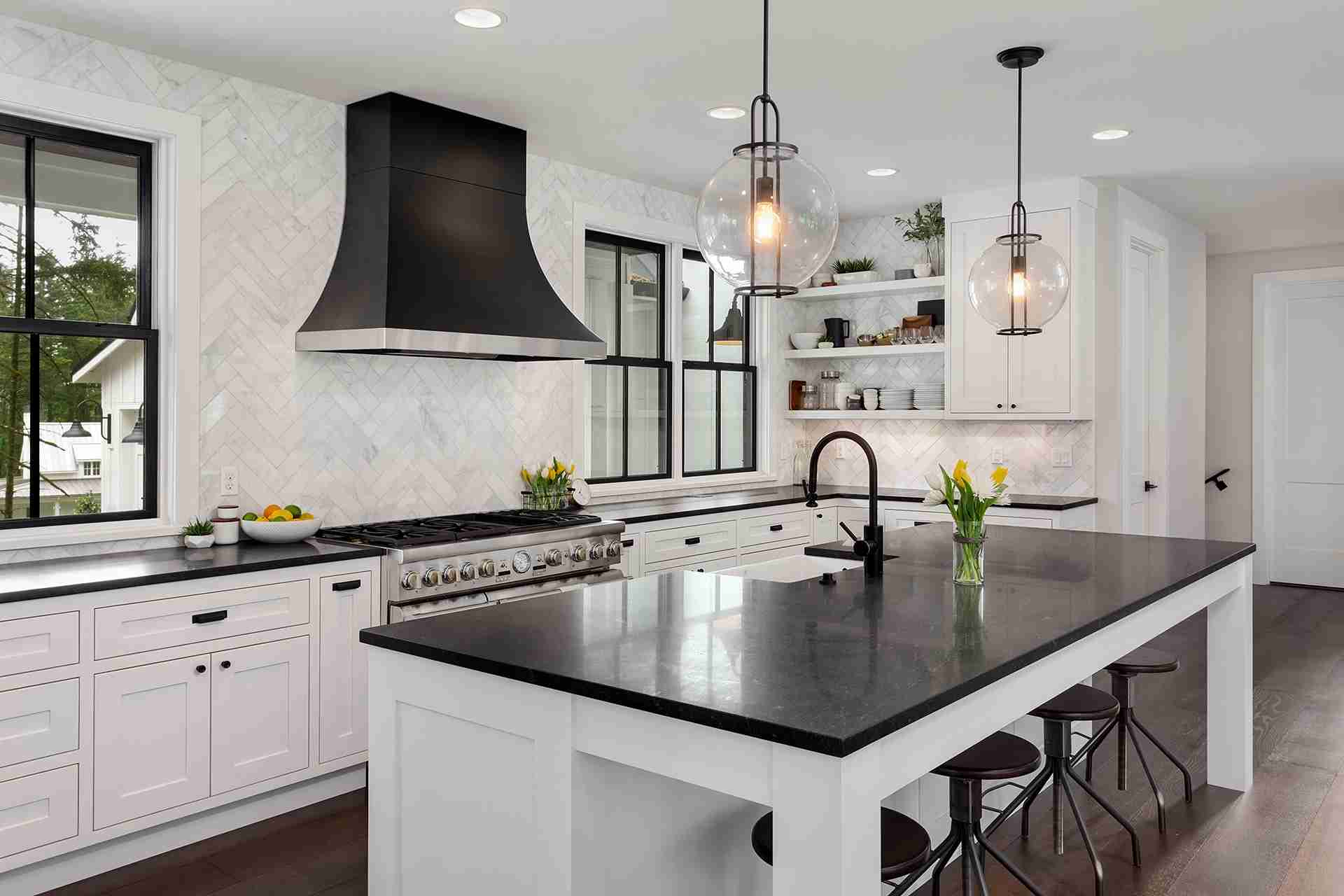 Contact Us
What Are Kitchen Extensions?
Kitchen extensions are solid builds that attach to a side of your kitchen, allowing you to create additional room in your Amersham home. Whether you are looking for space for a dining room or want a more open-planned kitchen, we cater to your needs. Our tailored service means that we can customise our extensions to harmonise with the aesthetics of your property. This is a great investment for anyone that wants to improve their home.
From beginning to end, we strive to provide our Amersham customers with a fully bespoke service. Whether you are looking for something more traditional or contemporary, we take this into consideration and design a kitchen based on your needs. We have windows and doors available in multiple colours and finishes to complete the final look of your new kitchen extension. Our extensions are all made to measure, so it is the perfect fit.
We want you to feel safe in your Amersham home all months of the year. If you opt for windows and doors in your kitchen extension, they are all fitted with comprehensive locks. These security features, including the hinges, are heavy-duty so that you can have peace of mind. We use locks that go through regular testing to ensure that they comply with the latest industry standards. There are PAS 24 and Secured by Design options available for our kitchen extensions.
Kitchen Extensions Amersham
As you open up your kitchen, you may want to think about adding some windows and doors. There are various styles to choose from internal French doors to a casement window looking out into your garden. We work with uPVC and aluminium frameworks for our windows and doors, the perfect combination of modern technology and versatile designs.
The widows and doors that we offer can all be customised in several colours, finishes and hardware accessories. Speak with our team to discuss your ideas, and we can provide you with bespoke options. Our windows and doors also boast excellent practical benefits, including enhanced thermal performance and security.
Our kitchen extensions can provide you with a warm Amersham home throughout the year. The insulating bricks and double glazing will improve the thermal performance of your kitchen. Make sure to open any windows when you are cooking to avoid moisture build-up on your walls. You can cook comfortably knowing that your home is well-insulated.
Double glazing is fitted as standard into our windows and doors in our kitchen extensions. You can retain your Amersham home's heat with less risk of it transferring outside. As you enjoy a warmer home, you can rely less on using your central heating. Over time, you can spend less on your bills and lower your carbon footprint.
The British weather is unpredictable. However, our kitchen extensions can secure your home from adverse conditions. The robust foundations and framework will hold excellent resistance against wind and rain from entering your property. You can relax in the knowledge that you are protected in your Amersham home.
The kitchen has become a great place to socialise whilst someone is cooking. By taking advantage of this space, you can turn your kitchen extension into a core part of your Amersham home. No matter the occasion, whether a small family dinner or a birthday meal, you can spend more time at home with the people you love.
Kitchen Extension Prices Amersham
Transform your Amersham home with a stunning kitchen extension. Turn your kitchen into a space when you do more than just cook. Request your free bespoke price by using our handy quoting engine. It only takes a few minutes to complete, and all you have to do is tell us your dimensions and contact details. We will then get back to you with a free quote.

If you have further questions about our kitchen extensions, please get in touch with us straight away. You can send us a message through our online contact form, and we will get back to you as soon as possible. Alternatively, you can also give us a ring on 01296 415 251, and we can answer your queries. We look forward to planning your next project with you!

START YOUR QUOTE
Kitchen Extension Prices Online
Use our online quoting engine to get an estimated price for your new kitchen extension. It only takes a matter of minutes to get your quote.
Get a quote