Ready for your lantern roof quote?
Use our handy online design tool to start your free estimate!
Get a quote
Lantern Roofs Amersham
Update your Amersham home with a gorgeous new lantern roof. This unique roof design is commonly used to be installed onto house extensions or orangeries. They can turn your space into a central focus and a place to host your friends and family. The additional light will make your property cosier and more homely.

Here at Bergson & Eaton, we are your local experts here in Amersham and the surrounding areas. We boast a turnkey service and an in-house team of reliable so that you can be confident that we are the right company for your next project. Use our pricing engine to request your no-obligation estimate.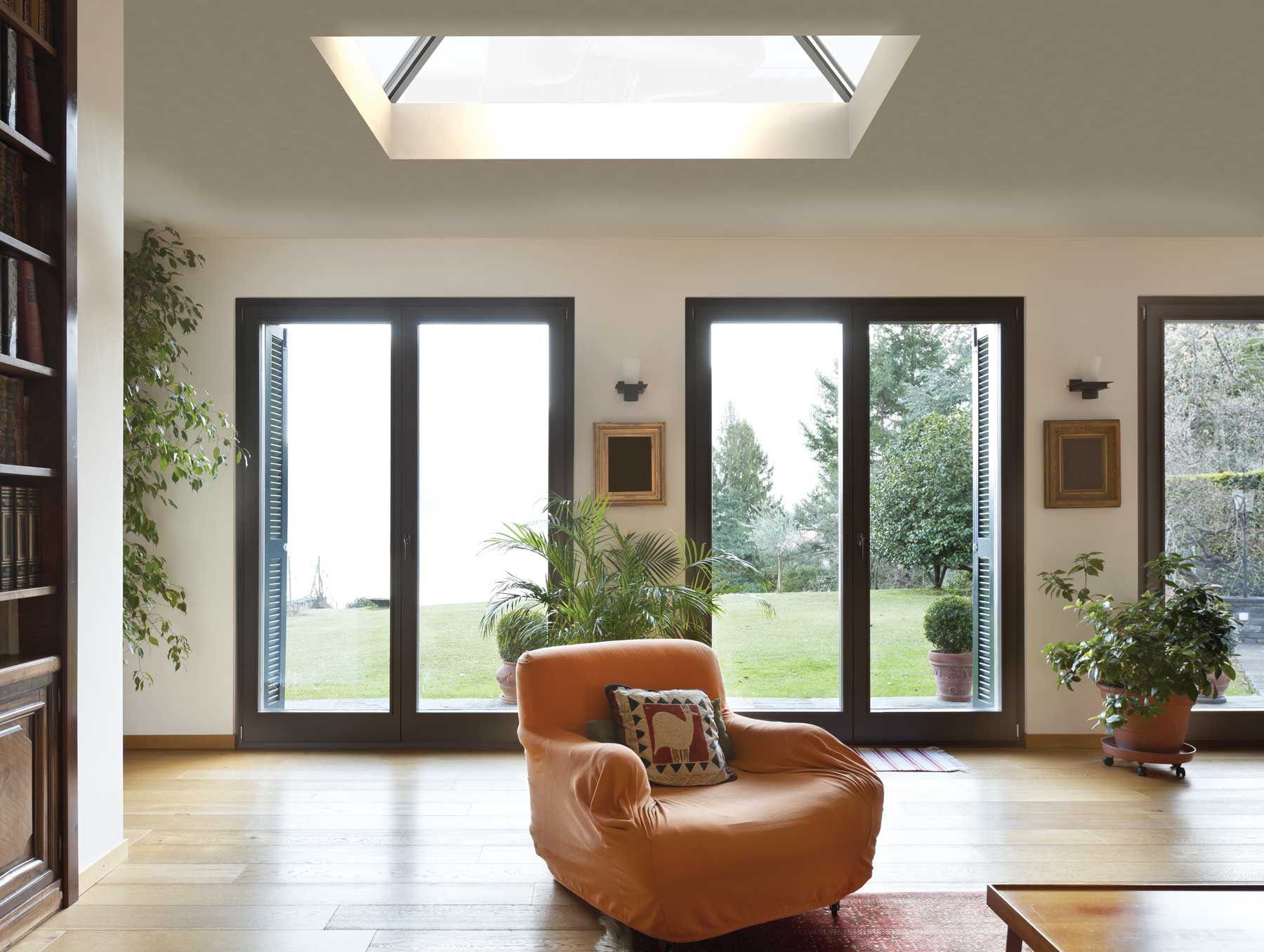 Contact Us
Lantern roofs are pitched glass roofs that offer unbeatable views of the sky above. We have two options available for our lantern roofs; uPVC or aluminium. Both these profiles are structurally sound and will secure your Amersham home. Double glazing is fitted as standard, with the option to upgrade to triple glazing. These roofs are extremely versatile and can be designed as large as 4m by 5.85m.
Due to the integrity and strength of uPVC and aluminium, we can fit a wider glass surface into our lantern roofs. You can benefit from a narrower frame which results in slimmer sightlines. You can have optimal views of the sky above, even in the cloudiest weather. The glazing will utilise the weather to make your Amersham home as bright as possible without it overheating in the summer months.
Each of our lantern roofs is made to measure and manufactured to order. Because of this, we can carry out an installation in around a day or less. When it comes to the installation day, you will have minimal disruption to your everyday life. Soon you can be enjoying the many benefits of our lantern roofs in no time. Get in touch with your team to start planning your project straight away!
Robust Framework
uPVC is one of the most popular profiles for home improvements projects. It is very flexible, allowing it to be designed in many shapes and sizes. It also boasts multiple chambers and weather seals, which will help to protect your home against adverse weather conditions. There are multiple RAL colours available for this profile.
Aluminium is one of the strongest materials on the market and has become popular for homeowners across the country. Its renowned strength will give you the confidence that your Amersham home will be secure. If you are looking for a sleek aesthetic, we recommend you choose aluminium lantern roofs.
Excellent Thermal Performance
Our lantern roofs are one of the most thermally efficient on the market and will improve the insulation of your Amersham home. Double glazing is fitted into our lantern roofs as standard and can achieve U-values as low as 1.2W/m2K. The glass panes will keep your property's natural heat inside, preventing it from escaping.
We do offer triple glazing if you wish to experience unmatched thermal performance. This added layer of insulation creates a thick thermal barrier to keep the cold air outside. Even as you let the light flood into your property, you can relax with confidence, knowing that our lantern roofs will keep you warm all months of the year.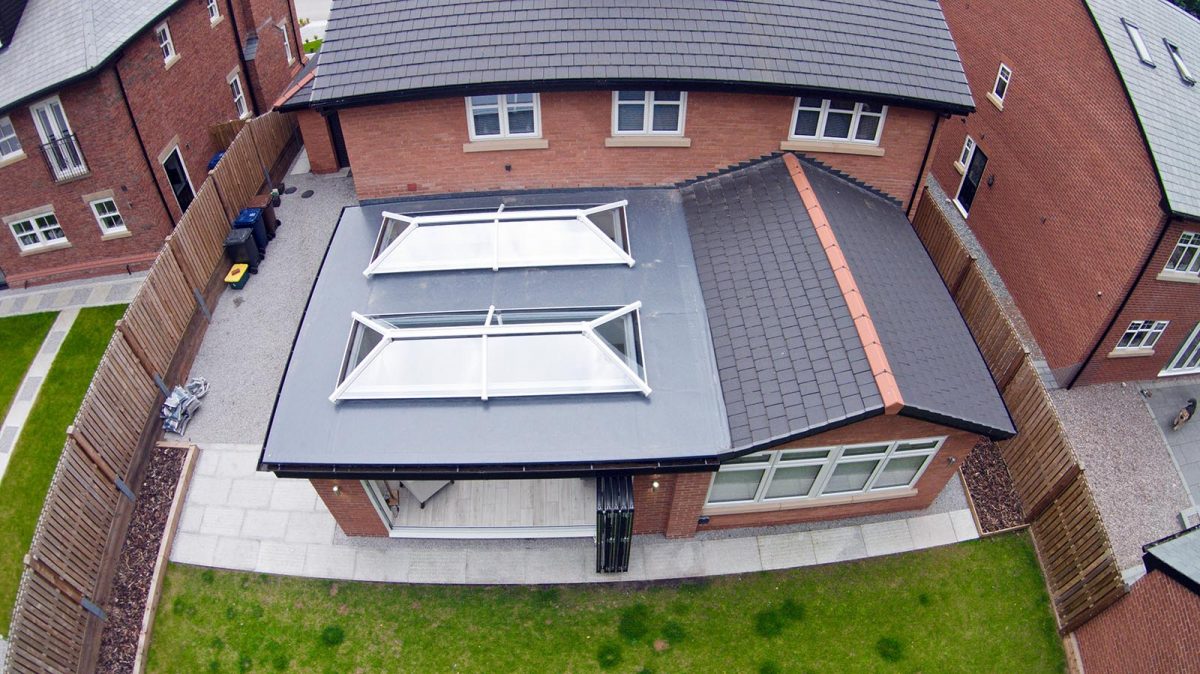 Weather Resistant
We work with industry-leading suppliers to bring you lantern roofs that are going to secure your home all year round. Our lantern roofs are one of the strongest available and will protect your property from strong winds and rain. Our installations go through regular testing to check that they meet industry standards.
As members of FENSA, we are assessed and certified that we comply with the latest building regulations. We always install lantern roofs that are going to provide your Amersham home with enhanced thermal performance, security and design. Enjoy the long-term performance and enhanced kerb appeal.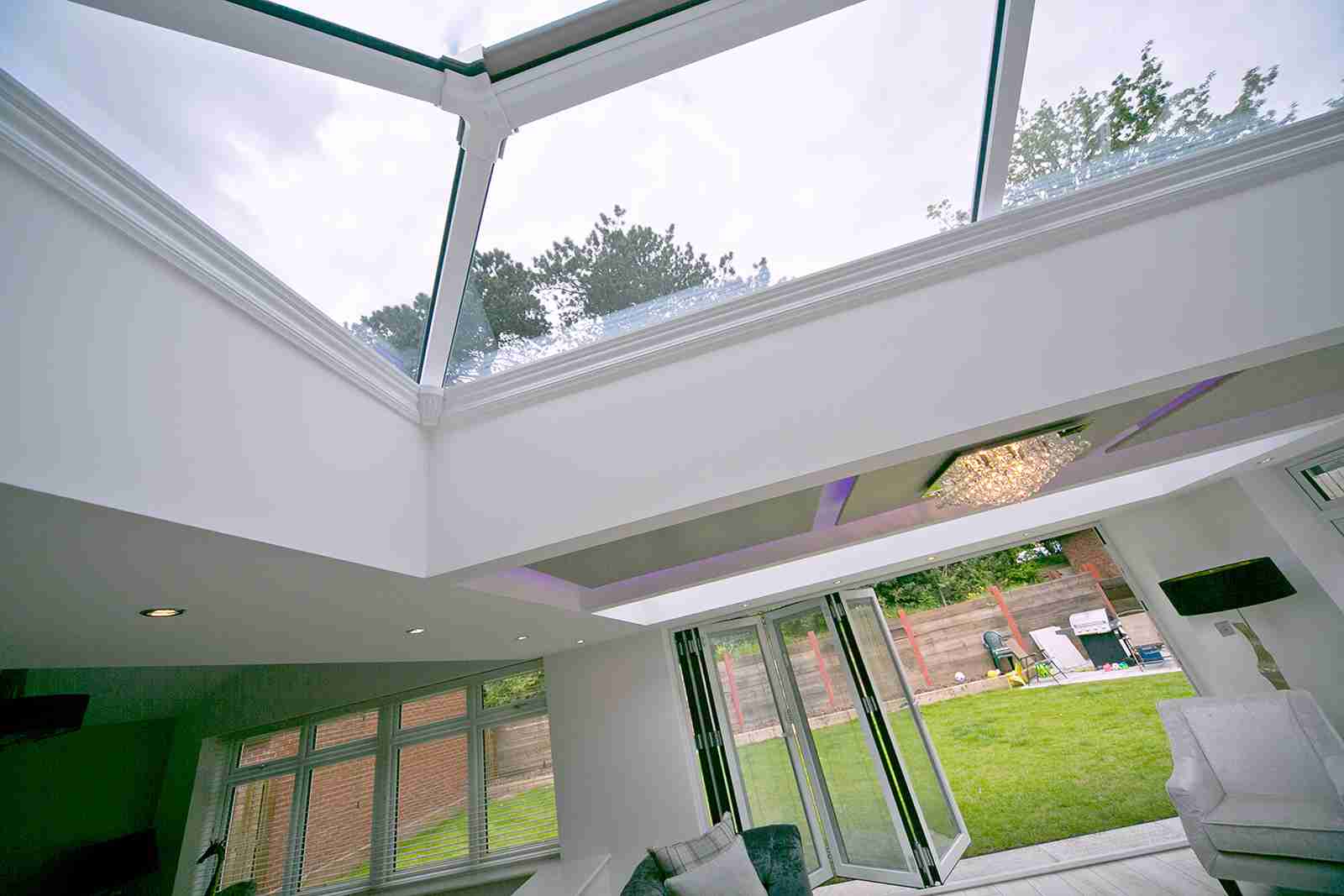 Lantern Roof Prices Amersham
Brighten up your Amersham home with our beautiful range of lantern roofs. This innovative design will provide you with year-round elegance. Start your next project today by using our handy design tool. All you need to do is enter your contact information and dimensions, and we will get back to you with a bespoke price.

Speak to our team to start discussing your next project and your Amersham home. Use our online contact form to send us your questions, and we will get back to you as soon as possible. You can also give us a ring on 01296 415 251 and have a chat with us directly. We look forward to planning your next project soon!

START YOUR QUOTE
Lantern Roof Prices Online
Bergson & Eaton offer free prices for roof lanterns online. Get started today on any device; it only takes a matter of minutes to get a quote.
Get a quote