Ready to start your next home improvements project?
Request your free shaped conservatory quote using our online pricing engine!
Get a quote
Shaped Conservatories Amersham
We design and install a gorgeous range of shaped conservatories for homes in Amersham. If you are looking to extend the space in your home but want a unique design, this is the solution for you. You can create an open-plan space and enhance the views of your garden. Our installations are completely versatile and will meet your specifications.

Here at Bergson & Eaton, we are customer-focused and install shaped conservatories that will be a welcome addition to your home. We work with market-leading uPVC and aluminium profiles to keep your property well-insulated and secure. Start your next project by requesting your free quote using our online pricing engine.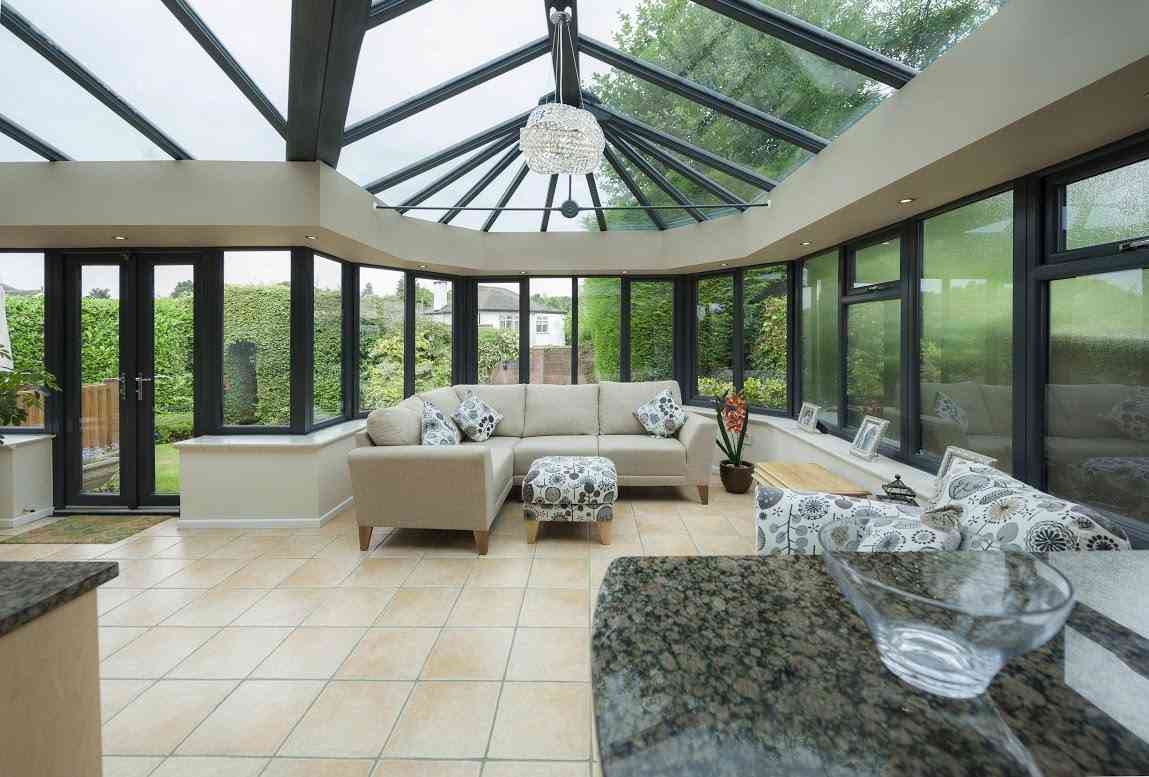 Contact Us
What are Shaped Conservatories?
Shaped conservatories offer a fresh perspective on conservatories with their unique build. There are three types of shaped conservatories that you can choose from, T-Shaped, P-Shaped and L-Shaped. This means that you can have complete creative freedom and play around with the format of your new space. You can completely transform your home and enjoy a new social area or perhaps a new games room.
By choosing to have a shaped conservatory in your Amersham home, you can make the most of the natural daylight from all angles. The multi-faceted windows and doors will flood your home with light and make it seem more spacious and homely. The slim sightlines of our double glazing will also provide you with endless views of your garden. No matter the weather, your new shaped conservatory will become a central feature of your home.
We understand that security is a top priority for Amersham homeowners. Each of our windows and doors is fitted with locking systems that meet the PAS 24 requirements. The combination of locks that we use is tested regularly to ensure that it will offer you unrivalled security. You can feel safe in your Amersham home at all times.
Bespoke Shaped Conservatories
Shaped conservatories are extremely versatile, and we work to the dimensions of your Amersham home. Each of our installations is made to measure to ensure that it will be the perfect fit for your property. Whether you choose aluminium or a uPVC profile, you will be guaranteed to feel safe in your new conservatory.
There are numerous colours, finishes and hardware accessories that you can choose from for your new shaped conservatory. We offer various roof options, including glass, tiled and solid. These roofs will enhance the thermal performance of your Amersham home and improve its kerb appeal. This will add value to your home and enhance its kerb appeal.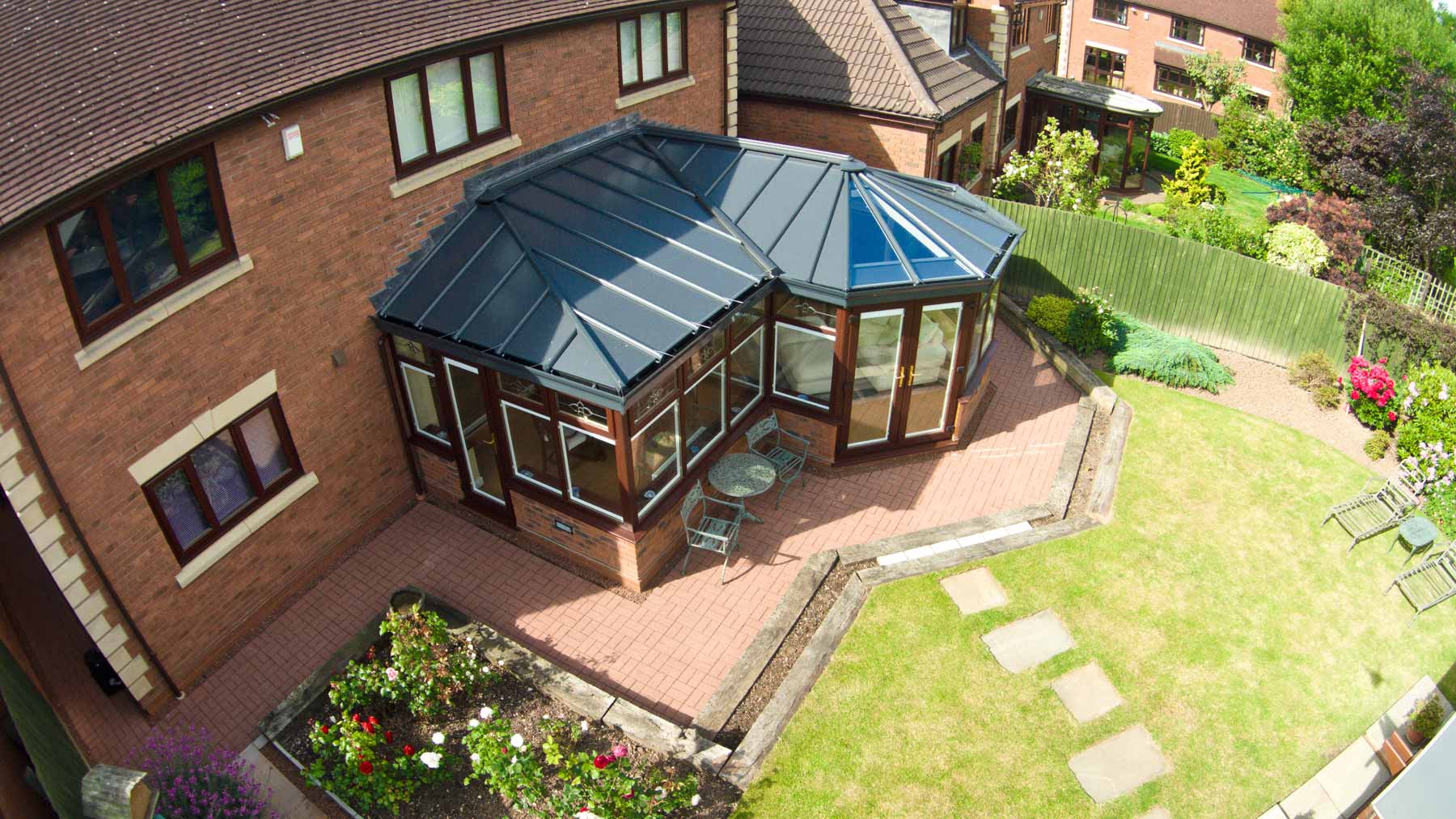 Improved Insulation Levels
Double glazing is an excellent investment for any Amersham homeowner that wants a well-insulated home. The glass panes work by retaining your property's natural heat and regulating it at all times. Its external pane prevents any cold draughts from entering and the heat from leaving, improving energy efficiency.
The roofs that we offer for our shaped conservatories are equipped with unrivalled insulating layers to keep your conservatory warm. With more focus on energy savings, we want to carry out installations that will improve the performance of your Amersham home. You can reduce your heating usage and lower your carbon footprint.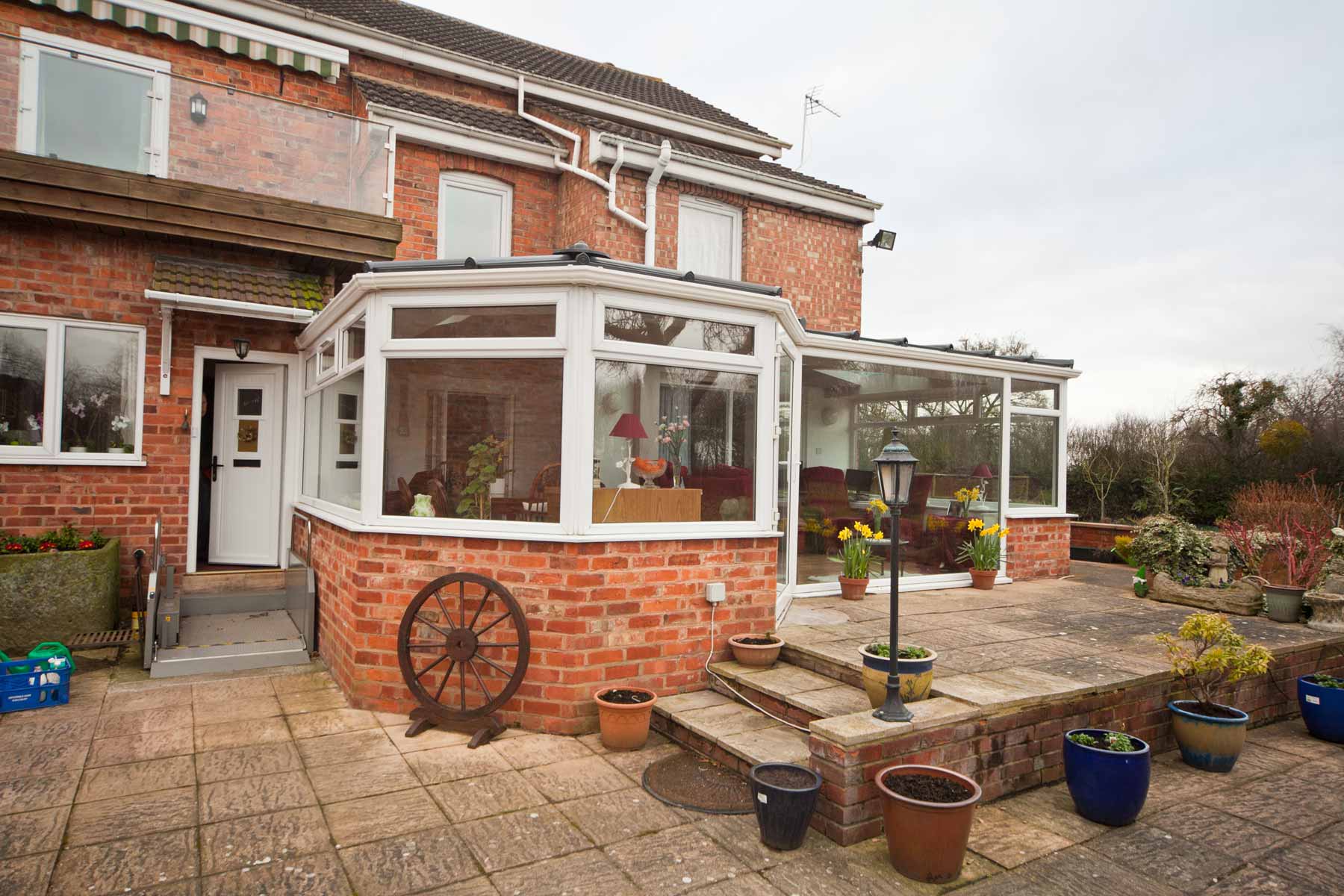 All-Round Use
The weather can be a big factor when it comes to choosing the right shaped conservatory. Older conservatories often become unused because it is either too sunny or windy. Our installations provide excellent resistance against the rain and wind so that you can use them throughout the year. The glazing will reduce excess solar gain, preventing your home from overheating.
As members of FENSA, we are regularly assessed and certified that we comply with the latest building regulations. You can trust that our shaped conservatories will protect you against the weather. Each installation comes with a ten-year guarantee. If anything were to go wrong, get in touch, and we will come to your home in Amersham to help.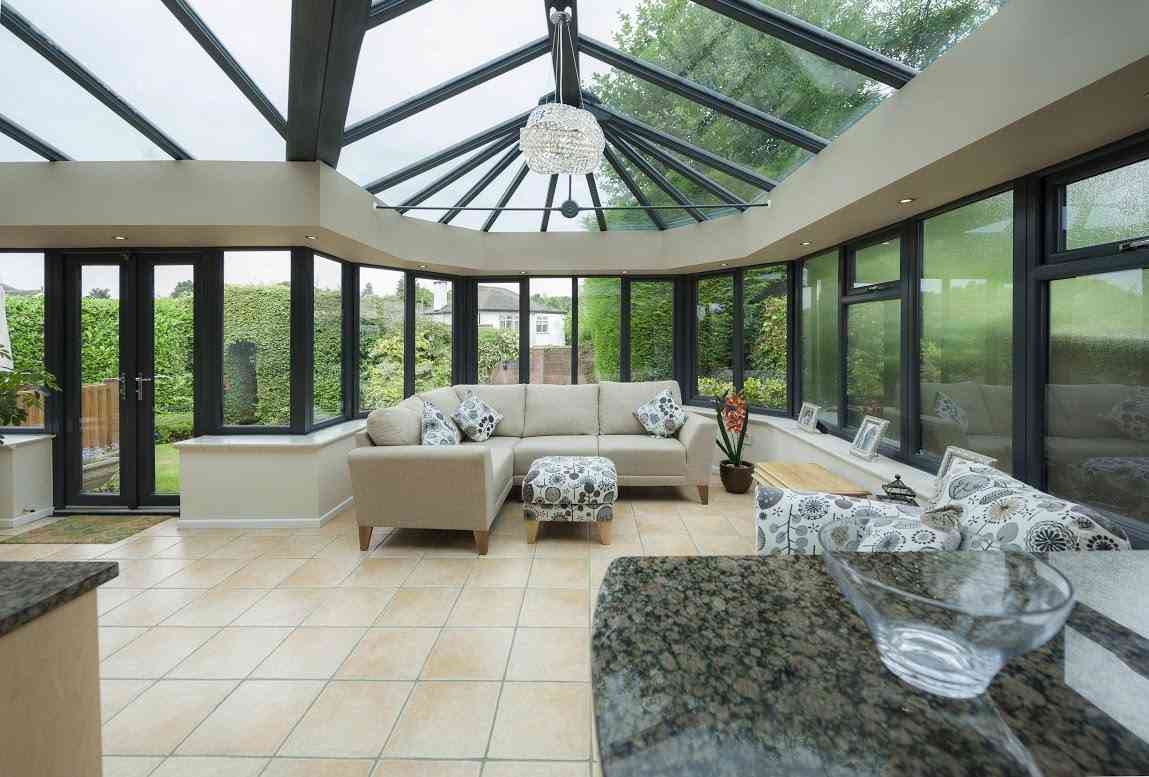 Shaped Conservatory Prices Amersham
Rejuvenate your Amersham home with our superb range of shaped conservatories. Utilise your additional space in your garden and design a multifunctional social area. Request your free quote using our online design tool. It only takes a few minutes to complete, and you only need to enter your dimensions and contact information, and we will be in touch with a price.

If you have any questions about our range of shaped conservatories, please do hot hesitate to get in touch with us. Send us a message through our online contact form, and we will get back to you as soon as possible. If you have any immediate questions, please give us a ring on 01296 415 251 and have a chat with us.
START YOUR QUOTE
Conservatory Prices Online
You can get estimated prices for our conservatories right here on our website. Get started today on any device.
Get a quote