Looking for a solid conservatory roofs quote?
Start your free quote using our handy online design tool!
Get a quote
Solid Conservatory Roofs Amersham
We design and install a range of high-quality solid conservatory roofs for our customers in Amersham. Both new and old properties can benefit from the unrivalled functionalist of our installations. The insulation and structurally sound roof will turn your conservatory into a room that you can use at any time.

Solid conservatory roofs have a minimalistic and contemporary design, which is perfect if you are looking for something a little bit more modern. There is an abundance of internal finishes for you to consider to spruce up the inside of your Amersham home. Request your free quote today using our design tool.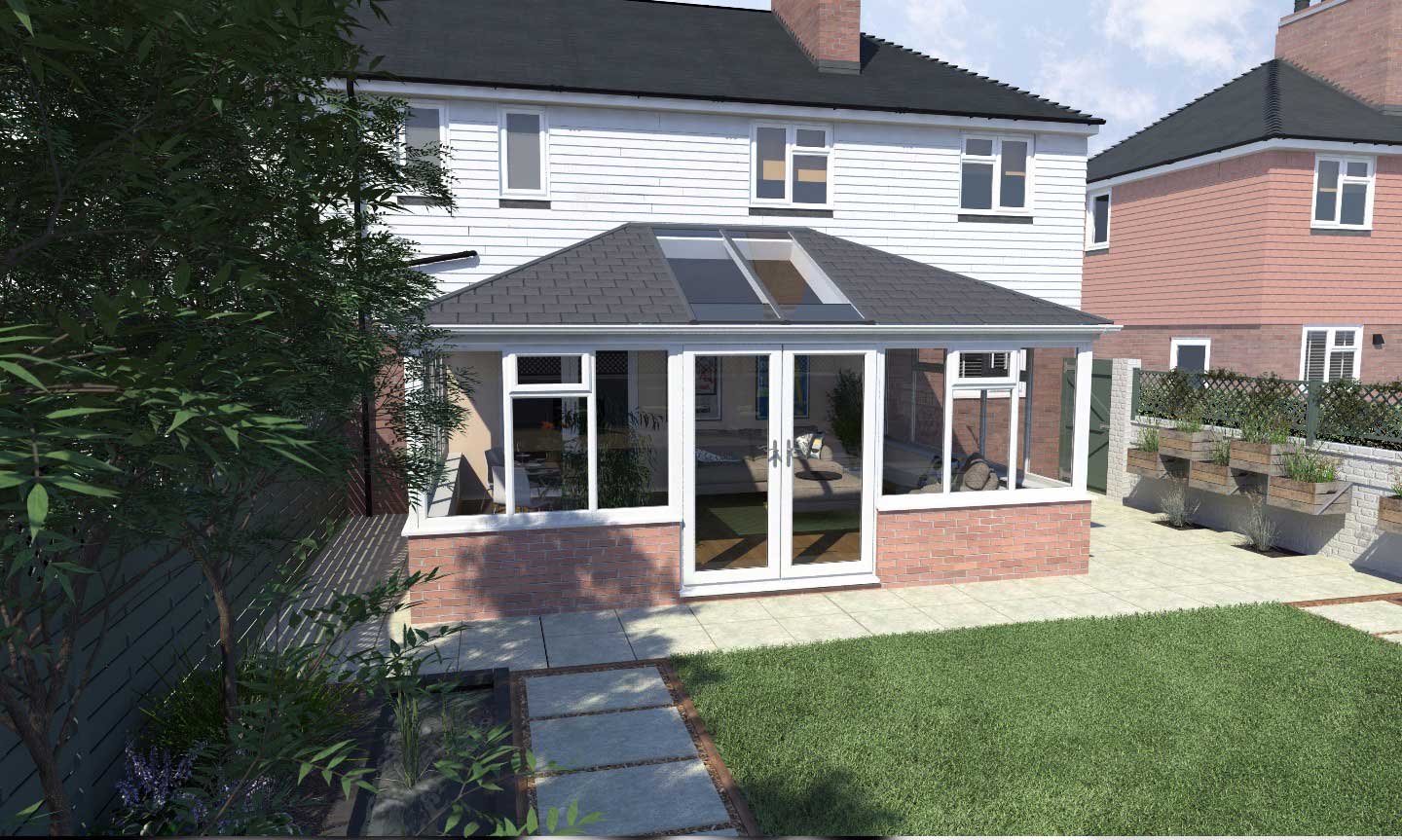 Contact Us
What Are Solid Conservatory Roofs?
Our solid conservatory roofs are known for their contemporary solid panels. They are extremely robust and perfect if you seek a new roof if your conservatory is too cold, hot or noisy. We cater to a wide range of conservatory styles, including Victorian and Lean-To. Our solid conservatory roofs come with glazing options where up to 10% of your roof can have glazing. This will provide you with a great combination of privacy and light. The internal plastered vaulted ceiling means that you can choose spotlights for your walls.
We pride ourselves on offering a bespoke design service, from survey through to installation. We want to ensure that our designs fit within your budget and meet your specifications. Each of our solid conservatory roofs is designed to suit your postcode and fit perfectly on top of your conservatory. We also provide a range of colours and finishes for you to choose from to complement your Amersham home.
Unlike earlier roof systems, our solid conservatory roofs require very little maintenance. Giving you one less thing to worry about, all you need to do is check the guttering when there may be excess leaves. Each of our installations comes with a ten-year insurance guarantee so that you can have peace of mind. In the unlikely event that something were to happen, we will be on hand to help.
Weather-Tested
Our solid conservatory roofs are designed with the UK weather in mind and can withstand any adverse condition. On the windiest or rainiest days, our roofs will protect your Amersham home from the unruly winds and water ingress. No matter the time of year, you can enjoy your conservatory, knowing the roof is keeping it secure.
The glazing that we fit into our solid conservatory roofs can help to reduce solar gain. This not only prevents your Amersham home from overheating but also reduces the risk of your internal furniture from fading. As members of FENSA, we are regularly assessed and certified that we meet the latest building regulations.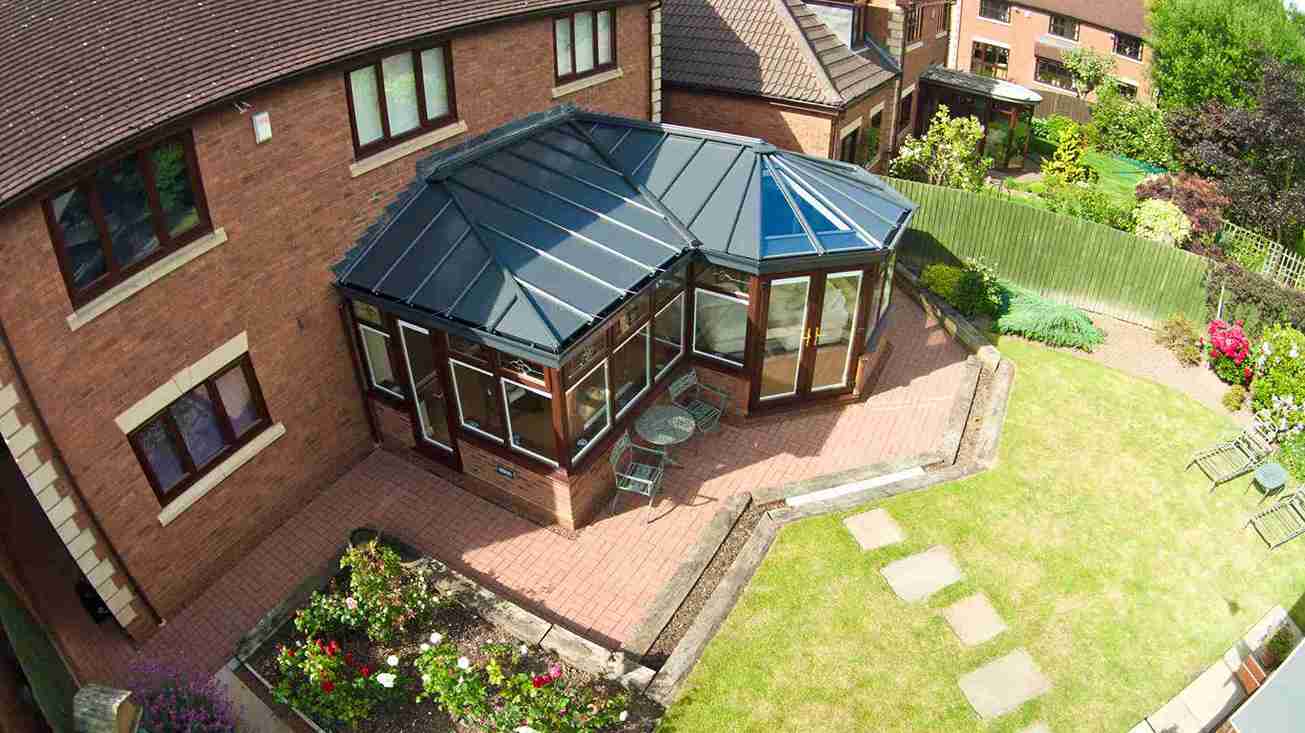 Thermal Performance
Solid conservatory roofs can improve the thermal performance of your Amersham home, keeping you feeling cosy at all times. The insulating materials of our roofs allow them to achieve energy ratings as high as C and U-values as low as 0.16W/m2K. Our installations are more thermally efficient than others on the market.
Insulating columns and ventilation mean that our solid conservatory roofs can regulate the temperature of your Amersham home. You can stay at the right temperature all months of the year. By depending less on your heating, you can improve your energy savings and look after the environment. It is also very helpful when it comes to your bills!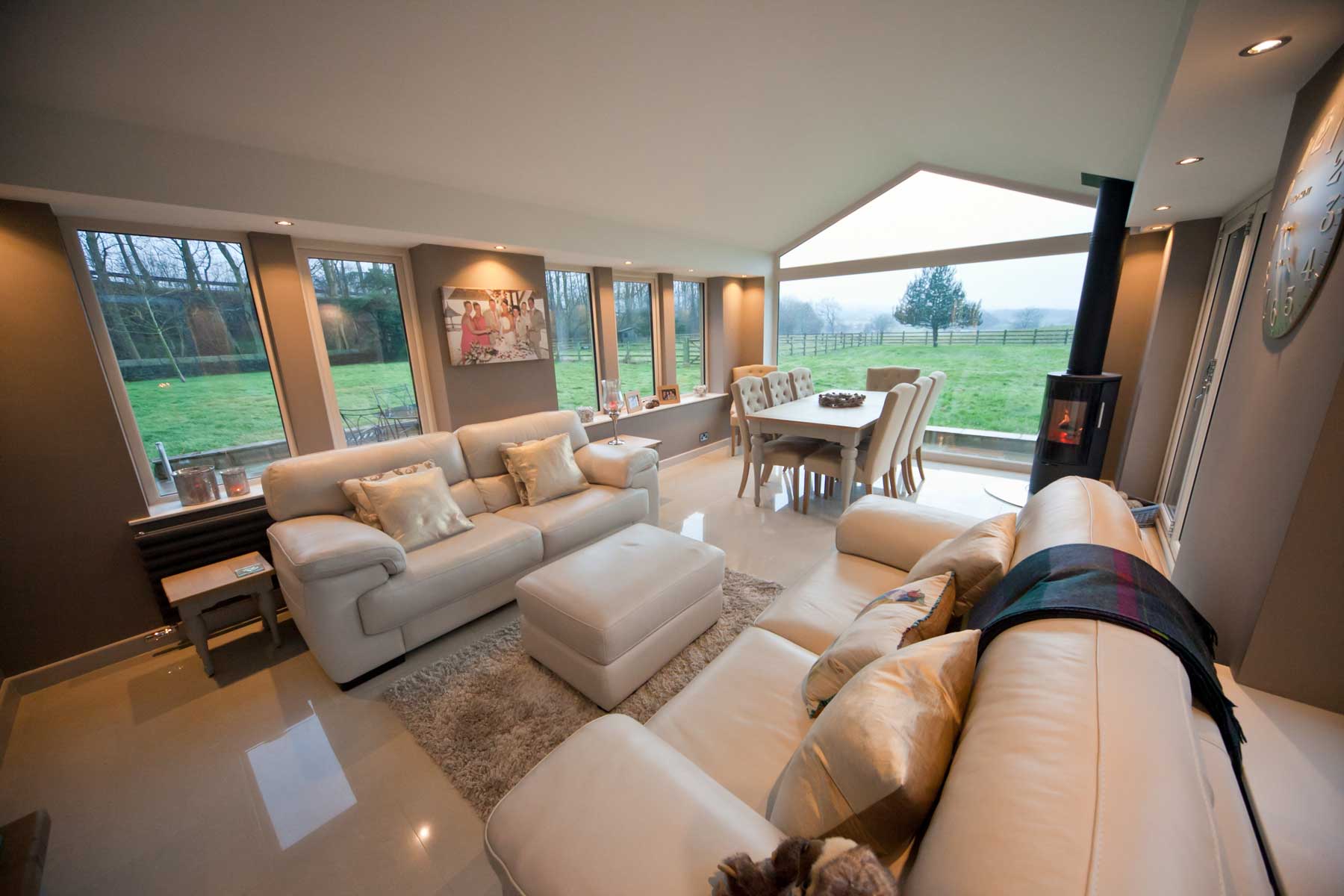 Enhanced Privacy
One of the many reasons people choose solid conservatory roofs is the increased levels of privacy. You can still enjoy the additional space in your Amersham home without any intrusion. The glazing options provide you with views of the sky above without compromising the privacy that you require.
Our solid conservatory roofs will also help to improve the sound insulation of your home. This is the perfect solution for Amersham homeowners that live in a busy neighbourhood or just need a bit of peace and quiet. Our experienced team can tell you more about how you can benefit from our solid conservatory roofs.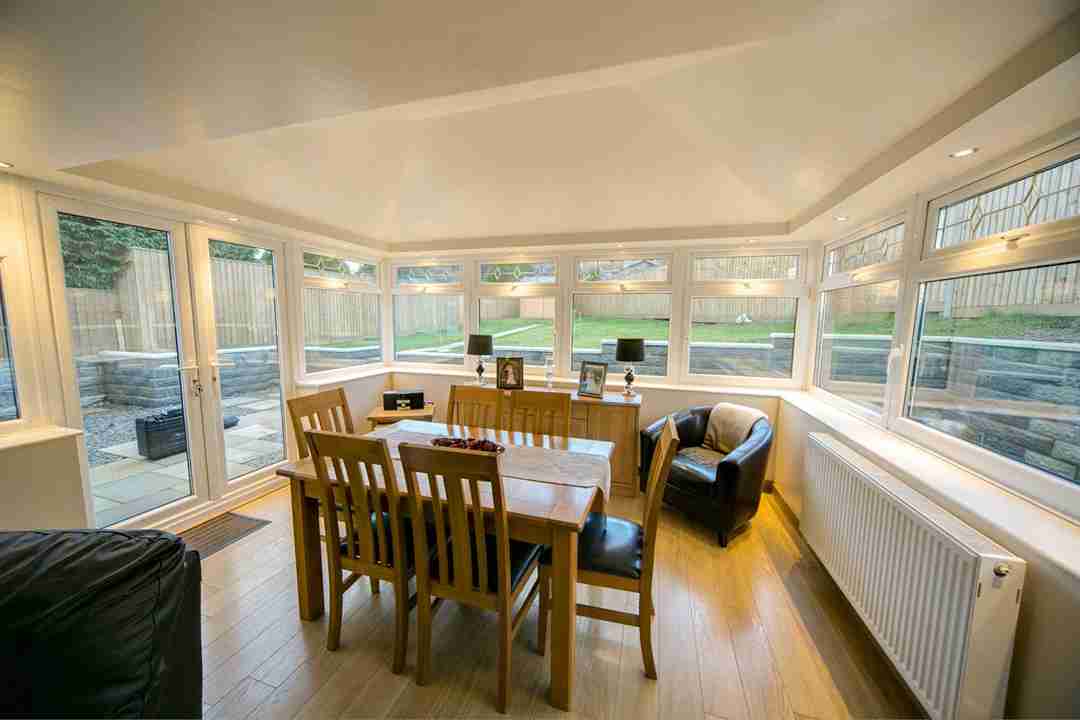 Solid Conservatory Roof Prices Amersham
Choose our excellent range of solid conservatory roofs for your home in Amersham. We offer competitive pricing across our entire roofing system. Request your free quote today using our pricing engine. All you need to do is enter your required dimensions and contact information, and we will get back to you with a bespoke price.

If you have any further questions about our solid conservatory roofs, please get in touch with us. Send us a message through our online contact form, and a member of our friendly team will get back to you as soon as possible. You can always give us a call on 01296 415 251 and speak with us directly about your next project.

START YOUR QUOTE
Replacement Conservatory Roof Prices Online
Use our online quoting engine to get estimated prices for replacement conservatory roofs. It only takes a few minutes to get a bespoke quote.
Get a quote